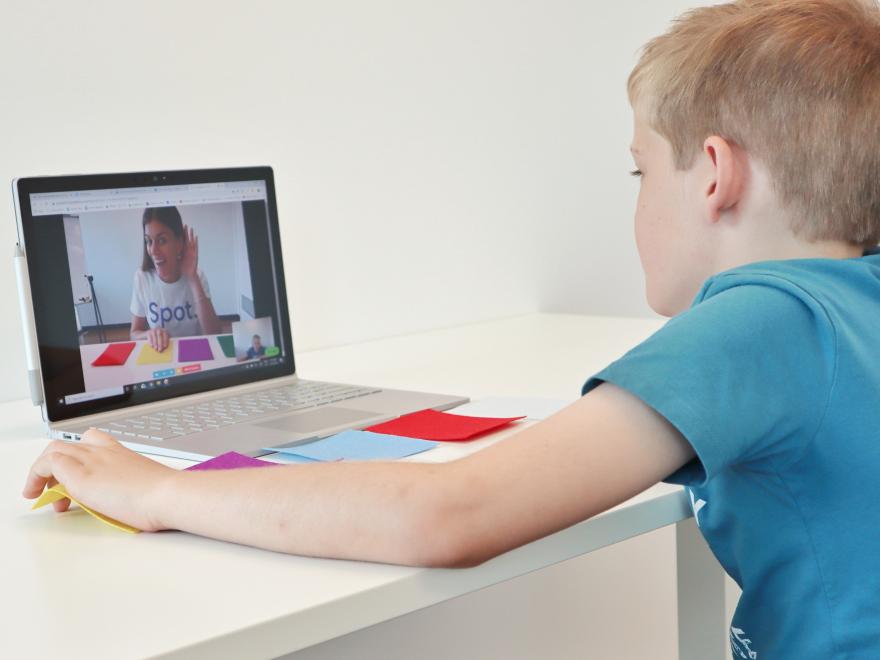 ICPA Qld lobbies for adequate funding, facilities and support to be available to enhance the educational requirements of students with specific needs who reside in regional, rural and remote areas.  Specific Needs includes students with disability, learning difficulties and/or gifted and talented students.
In 2021 Specific Needs is a key issue for the lobby of ICPA Qld and the Portfolio will focus on issues including: 
the provision of regular and consistent Allied Health services utilising face to face as well as virtual learning opportunities for all rural and remote children;

prioritising Mental Health support for all children; and

the continued distribution of the Orange Book Parent Resource through Early Childhood providers. 
The ICPA Qld Specific Needs Portfolio Report 2022 is available for your perusal. 
Children Starting School in Rural and Remote Queensland - Parent Resource (Orange Book)
ICPA QLD State Council work with various organisations and branches of the Department of Education to ensure up to date and relevant information is available to our members. In 2017/18 the Specific Needs Portfolio worked closely with Queensland Health to develop a document to assist parents and carers with the transition to school learning.  This resource offers information to parents and carers around starting the Prep year, a developmental checklist for school  and most importantly, where to find the right support for your family. 
You can find the Orange Book Parent Resource booklet here.   
Here are some other useful links you may be interested to explore: 
Academies of Excellence - are dedicated to engaging and empowering Queensland's brilliant students in a collaborative, world-class educational environment to realise their future potential.
Autism Hub - Working with school leaders, teachers and parents to improve the engagement and education achievement of students with autism in all Queensland schools. The Hub provides information and deliver professional learning that supports educators to include, retain and engage students with autism and empowers parents to partner with schools and teachers in their child's education.
Autism QLD -  is a not-for-profit organisation with a vision for a life of participation, opportunity and choice for people with a diagnosis of Autism Spectrum Disorder. They provide specialised education, therapy and support services for people of all ages on the autism spectrum and their families, and are Queensland's longest serving and most experienced agency in the delivery of early childhood intervention, education and training, therapy and accommodation services.
Community Resource Unit (CRU) - exists to create and promote positive change so that people with disabilities can belong to and participate in community life. Their mission is to inspire, challenge and equip people to embrace ideas, to take action and to build a movement for change. 
Qld Association for Gifted and Talented Children (QAGTC) - are an open association of people who share a common interest in gifted and talented children.
SPELD (Supporting People Experiencing Learning Difficulties) - is a not for profit organisation whose mission is to support people experiencing learning differences in all circumstances. Working in partnership with Education Queensland, they are located beside the Autism Hub and Reading Centre and provide services to State, Catholic and Independent schools, across the State and to clients of all ages.
The Reading and Writing Centre supports school leaders, educators, parents and caregivers to encourage and teach young people and adolescents to improve their reading and writing skills through:
professional learning workshops and webinars, and resources for leaders and educators
resources for parents and caregivers to support their children
expert advice and information through our advisory service including advice for students experiencing learning differences such as dyslexia.
Information for the
Specific Needs
portfolio
Specific Needs Motions presented to State Conference
Updated: Saturday, 3 April 2021
Specific Needs motions from the past three State Conferences are available on this page.
view
Specific Needs Information Flyer
Updated: Wednesday, 24 March 2021
This flyer provides you with information regarding what this portfolio does for members - please feel free to download and share with your branch or community.
view