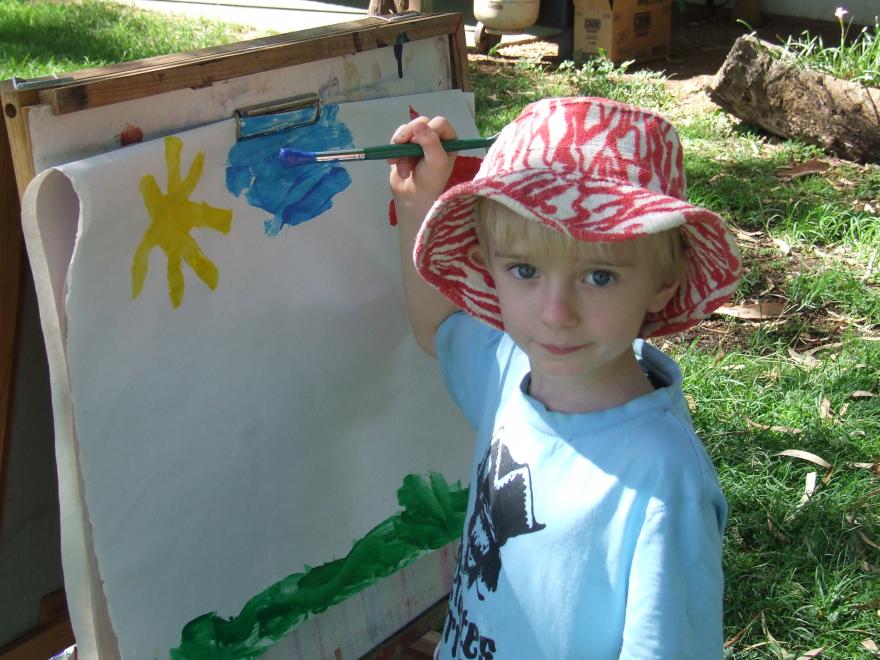 It is universally recognised that a quality Early Childhood education leads to better educational outcomes for all children.  The remoteness gap, indicating the different in educational outcomes between those children in rural and remote areas and those in metropolitan areas, has always been an area of great concern to ICPA Qld.  Closing this gap continues to be a priority for ICPA Qld.  We have been instrumental in the implementation of eKindy and a key player in the Remote Kindergarten Pilot program, ultimately leading to State Delivered Kindergartens.  ICPA Qld works closely and is a key stakeholder of the Department of Education - Early Childhood and Community Care Branch to ensure that rural and remote families receive equality in access to a quality kindergarten education.  
Further information around Federal Early Childhood issues can be found here. 
In 2022 the Early Childhood Portfolio will focus on issues including: 
the support for Early Childhood providers in rural and remote areas who are struggling to source appropriately trained Early Childhood educators in line with the State and Federal Government requirements; 
supporting rural and remote schools which currently offer State Delivered Kindergarten, as well as any issues surrounding infrastructure, staffing and resourcing which may arise, including advocating to ensure that children who require learning support and resources are provided with every opportunity to access it;
collaborating with the Department of Education, Early Childhood Education and Care Branch, to introduce an incentive scheme to increase the number of Early Childhood Teachers in rural and remote areas;
the continuation of ICPA Qld's support for Federal Council in their lobby around the In-Home Care Scheme and its impact on Queensland families; and
working and advocating along with the Travel Portfolio for permanent allocation and continued regular, reliable seats on bus runs for kindergarten students. 
Blue Card Applications
The employment of prospective educators in rural and remote areas continues to be hindered by the lengthy Queensland Blue Card application process. ICPA Qld believes there is an issue in Queensland, whereby prospective employees who currently hold a Working with Children Card or its equivalent in other states of Australia, require processing alongside applicants in Queensland who have never held a Blue Card. For rural and remote families looking to employ staff through In Home Care, along with small rural schools where adequate staffing is challenging, the lengthy processing delays are extremely problematic. 
ICPA Qld supports ICPA Australia at the Federal level in their lobby for the introduction of a National Working With Children Check as per the recommendations set out in the Royal Commission into Institutional Responses to Child Sexual Abuse.
ICPA Qld Early Childhood Portfolio Report 2022 is available for your perusal. 
Useful Links: 
Early Childhood Education and Care
In-Home Care Support Agency Qld
Information for the
Early Childhood
portfolio
Early Childhood Education in Rural and Remote Queensland
Updated: Saturday, 3 April 2021
What is available for 3-4 year old children across Queensland?
view
Early Childhood Motions Presented to State Conference
Updated: Saturday, 3 April 2021
Early Childhood Motions from the past three State Conferences are listed on this page.
view
Early Childhood Information Flyer
Updated: Wednesday, 24 March 2021
This flyer provides you with information regarding what this portfolio does for members - please feel free to download and share with your branch or community.
view