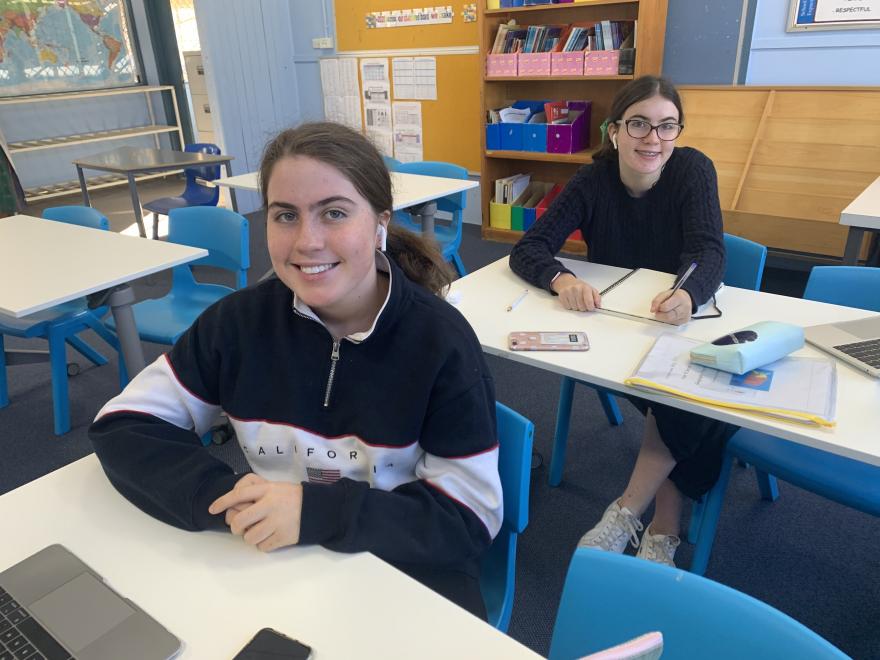 ICPA Qld lobbies to ensure that Information and Communications Technology (ICT) is utilised to the best possible advantage for geographically isolated students.
In 2021 the Communications Portfolio will focus on issues including: 
monitoring the implementation of a fibre rollout/upgrade program for most schools over the next five years;
continuing to work with the Department of Education Information Technology Branch to ensure rural and remote schools have the technological infrastructure to support the proposed updates; and
monitoring the effectiveness of the new digital learning platform (Canvas) which is replacing Blackboard and ensuring it meets the needs of rural and remote students studying via Distance Education.
Do you wonder how ICPA Qld assists you with your communications issues?
• ICPA advises the Department of Education (DoE), Telstra, and NBN on issues that impact the delivery of quality internet and voice services to our small schools and distance education classrooms.
• ICPA participates in monthly teleconferences with the DoE IT department on current issues.
• ICPA meets regularly with other key DoE branches in regards to Infrastructure, Schools, Curriculum, Human Resources, and Operations.
• ICPA provides members with up to date technical information to assist with connectivity.
• ICPA works with nbnco™ to provide members with the latest news.
• ICPA works with Telstra to provide members with the latest news.
• ICPA makes submissions to relevant groups to ensure rural and remote education remains a key consideration in legislative or program change.
• ICPA remains a key stakeholder in various communications groups— including the Telstra Regional Advisory Council (TRAC).
• ICPA liaises with, and supports, ICPA Australia with federal communications issues.
ICPA Qld Communications Portfolio Report 2021 is available for your perusal. 
Useful links and resources
BIRRR (Better Internet for Rural, Regional & Remote Australia) - Here you will find information about the frequently confusing topic of broadband services in rural Australia. BIRRR has created this 'one-stop shop' for relevant information and links related to the topic.
Regional Tech Hub - The Regional Tech Hub offers independent advice and support and helps regional Australians navigate often confusing phone and internet options and technical issues.
nbn Co - nbn Co was established in 2009 to design, build and operate Australia's wholesale broadband access network. Underpinned by a purpose to connect Australia and bridge the digital divide, nbn's key objective is to ensure all Australians have access to fast broadband as soon as possible, at affordable prices, and at least cost.
Information for the
Communications
portfolio
Communications Motions presented to State Conference
Updated: Saturday, 3 April 2021
Communications motions from the past three State Conferences are available on this page.
view
Communications Information Flyer
Updated: Wednesday, 24 March 2021
This flyer provides you with information regarding what this portfolio does for members - please feel free to download and share with your branch or community.
view