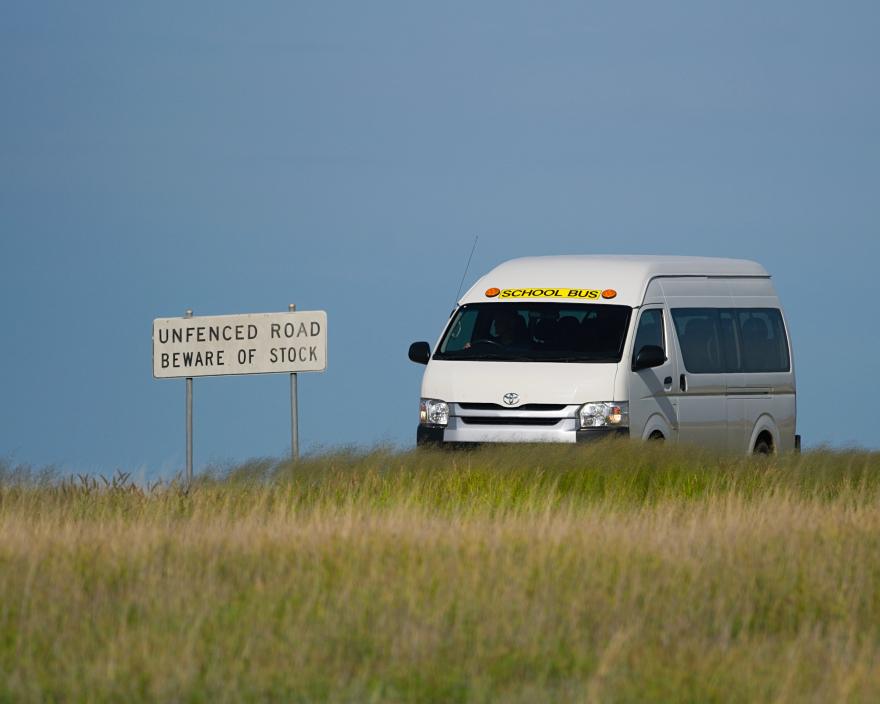 ICPA Qld lobbies for travel concession (air, bus, and private vehicle) for geographically isolated children, as well as lobbying for rural and remote bus runs, the travel subsidy scheme, and community consultation in travel issues.
ICPA Qld Inc has a policy that the payment of travel allowances to parents of geographically isolated children helps to defray the cost of gaining access to educational services. More information can be found here. 
In 2022 the Travel Portfolio will focus on issues including: 
the establishment of provision for student fare/discounted fares in tender terms and conditions for RPT (Regular Public Transport) service providers; 
seeking of conveyance allowance calculations to be determined from the home garage to the allocated bus stop, rather than the property boundary; and
the instigation of a separate category for rural and remote bus runs which reflects the unique operational circumstances, in order to facilitate ongoing and uninterrupted service. 
Rural and Remote Bus Runs - Subsidised bus services in isolated areas
While kilometer-based and fares-based school bus services are fully funded by the government, a small number of services across the state operate on the basis of partial funding by the government.
Policies on bus safety, travel, and route cancellation should be developed in consultation with relevant rural and remote community representation.
Other Transport
For geographically isolated students living a great distance from educational institutions, travelling expenses can be prohibitive. For many rural and remote students, attending school away from home is the only option and in the majority of cases, the educational institutions are significant distances from the family home.
Student concessional travel would provide financial assistance for students who need to travel long distances to attend a school, college or university.
Conveyance Allowance
Class I Allowance – changing the conveyance allowance to coincide with the AIC conveyance allowance which is measured from the principal family home to the school and is measured from the front door of the home to the school.
Young Athletes Travel Subsidy Program
• increase in the Young Athletes Travel Subsidy Program
• our concern at the complexity of the application forms
Subsidised Air Travel Options
There is currently assistance for air travel in the form of:
• Discount flight schemes 
• Local Passenger Subsidy Schemes. Please contact your local government for further information.
• REX airlines currently offer a Bush to Boarding Program – This includes concessional airfares for students departing:
- Cairns to Burketown, Doomadgee, Mt Isa, Karumba, Normanton and Mornington Is.
- Brisbane to St George, Cunnamulla, Thargomindah, Charleville, Bedourie/Birdsville/Boulia and Mt Isa.
ICPA Qld Travel Portfolio Report 2022 is available for your perusal. 
Information for the
Travel
portfolio
Conveyance Allowance Fact Finding Mission 2022
Updated: Thursday, 9 June 2022
ICPA Qld is gathering specific data from members in relation to conveyance allowance and distances families have to travel to get children to school or the bus.
view
Travel Motions presented to State Conference
Updated: Saturday, 3 April 2021
Travel motions from the past three State Conferences are available on this page.
view
Travel Information Flyer
Updated: Wednesday, 24 March 2021
This flyer provides you with information regarding what this portfolio does for members - please feel free to download and share with your branch or community.
view