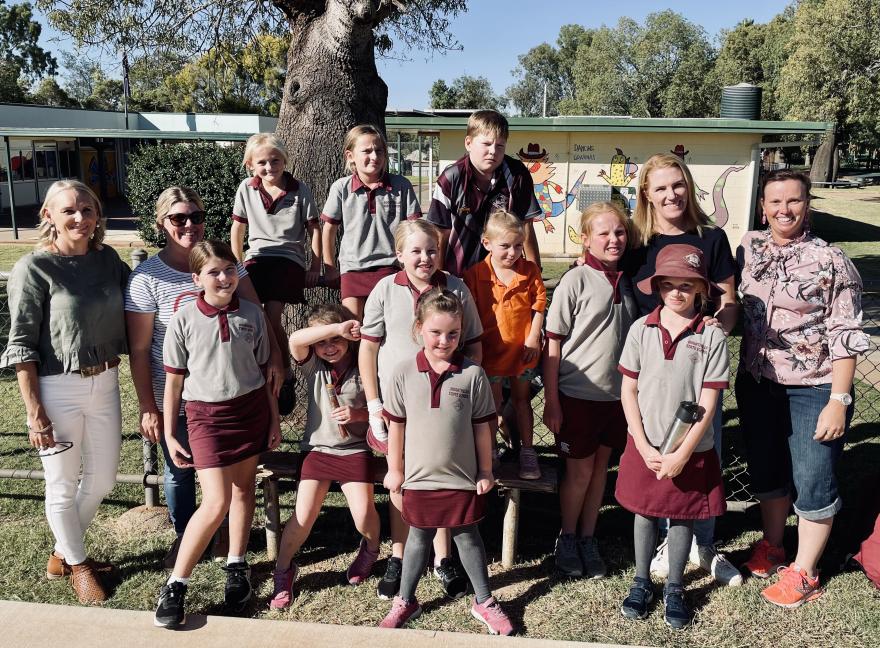 ICPA Qld lobbies to ensure a positive attitude to teaching in isolated areas be encouraged in all teachers during preservice training, supported later by induction and in-service programs.
In 2021, the attraction and retention of quality teachers to our rural and remote schools remains a key issue which we continue to work hard to find proactive solutions to.  
The journey of a teacher into the bush must begin as a preservice teacher, and we lobby universities and the Department of Education and Training to place a very high value on an alternative placement in rural and remote areas as a viable option for their practicum requirements. Offering these students a positive experience in our communities will often mean their return upon graduation. Communities and schools need to work hand in hand to welcome preservice teachers into our rural and remote areas and ensuring their time with us is pleasurable and filled with experiences which they may enjoy while living beyond the range.
In 2021 the Teacher Education Portfolio will focus on issues including:
the attraction and retention of quality educators from Kindergarten to Secondary schooling, including specialist teachers, in rural and remote communities; 
the provision of regular First Aid and CPR training for all teaching staff in small schools; and
collaborating with universities to provide information regarding rural service practicum placements, as well as rural and remote specific units within course offerings. 
ICPA Qld Branch Rural Practicum Incentives for Preservice Teachers
Many ICPA branches across Queensland offer incentives – financial, accommodation, social, etc – to encourage preservice teachers to undertake practical experience placement in one of their local schools. Details of these branches and their contact information can be sought by emailing Portfolio Leader Jocelyn Freeman on councillor1@icpaqld.com.au
Welcome to Teach Rural – here we aim to provide information and support to preservice teachers wishing to engage in practicum beyond the range, and to the rural communities who wish to attract them. The links provided below will assist preservice teachers or aspiring teachers who are keen to include rural and remote communities in their career journey. 
Study teaching – 'make a decision today to make a difference tomorrow'.
There are lots of great reasons to become a teacher and even more to teach in our rural and remote communities. There are many incentives on offer and details can be found via the link above, or by reading below. 
These grants have a special category for rural and remote students.
Are you an Aboriginal and/or Torres Strait Islander aspiring to be a teacher in a Queensland state school? With the assistance of a Pearl Duncan Teaching Scholarship, you will receive financial assistance during your study period and a guarantee of permanent employment. 
Beyond the Range Professional Experience Grant
For preservice teachers there are opportunities to receive financial benefits to support your professional experience placements in a rural or remote school within the Central Qld, Darling Downs-South West, Far North or North Qld regions.  Up to $5000/professional experience placement could be available to assist you with related expenses including travel and accommodation. 
Rural and Remote Graduate Teacher Scholarship
This scholarship supports final year preservice teachers with a one-off taxable grant and an offer of permanent employment upon graduation of an Australian initial teacher education (ITE) program if you are prepared to start your teaching career in a priority region (within Queensland) in the semester following your graduation of an ITE program.
Priority regions include Central Queensland, Darling Downs-South West, Far North Queensland or North Queensland.
ICPA Qld Teacher Education Portfolio Report 2022 and the Teacher Education Portfolio Policy are available for your perusal. 
Information for the
Teacher Education
portfolio
Teacher Education Motions presented to State Conference
Updated: Saturday, 3 April 2021
Teacher Education motions from the past three State Conferences are available on this page.
view
Teacher Education Information Flyer
Updated: Wednesday, 24 March 2021
This flyer provides you with information regarding what this portfolio does for members - please feel free to download and share with your branch or community.
view