Welcome to the Dawson Valley Branch!
The Dawson Valley branch was formed on 4 February 1987 with 37 members.  The inaugural executive included:
President – Marion Becker

Vice Presidents – Ted Jago and Lorna Goodland

Secretary/Treasurer – Heather Jago

Publicity Officer – Wilma Sorrensen
Over the years members have worked hard fundraising for the organisation as well as attending  conferences, when possible.
Members who have served on State Council:
Ted Jago  (1987 – 1989)
Members who have served on Federal Council: 
Nikki Mahony (2020 - current)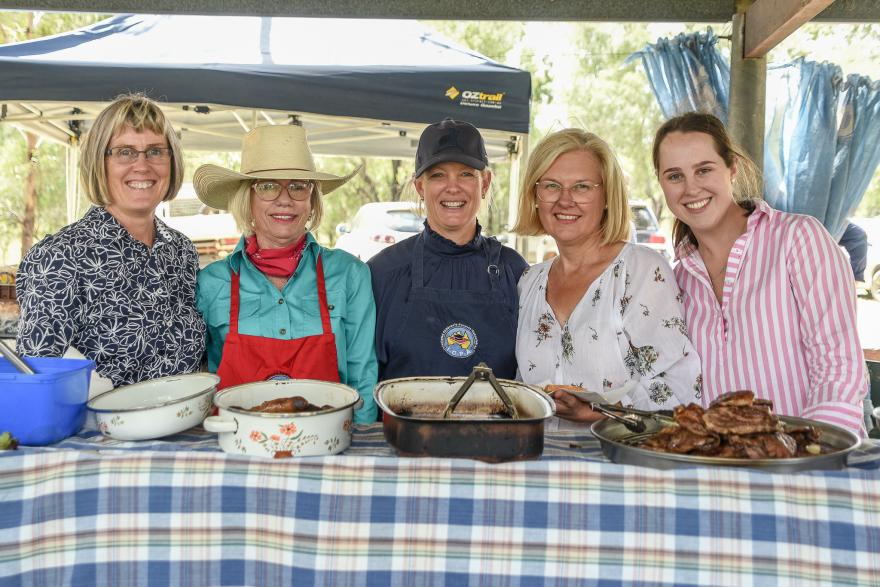 Dawson Valley celebrates contribution of two local ICPA heroes
"I was deeply touched, even more so than when I received my OAM. This is my home and my ICPA involvement has been for all the kids we know." (Anne Chater)
The Dawson Valley ICPA Branch gathered at the Theodore Hotel in July to celebrate two of their members as recipients of Branch Life Membership. Anne Chater and Liz Shoecraft's children have long since left school and they are now grandparents of local school children yet throughout the past 30-odd years they have both given tirelessly to the efforts of ICPA.
Liz Shoecraft was the Dawson Valley Branch President from 1999-2012 and has been Publicity Officer ever since. Anne Chater was Branch Secretary from 2001 – 2012. Between them they have shared more than 50 years of membership.
'I haven't ever come across an organisation that runs a better conference anywhere and its advocacy is so far reaching from early childhood to small schools, distance education, boarding and tertiary – it's about so much more than just boarding school,' Anne Chater said after being presented with her Life Membership badge.
Liz and Anne started their journey with ICPA as committed teachers and parents of local primary school students at Theodore. Over their time they have written countless letters, attended State and Federal conferences right around the country and fundraised, always being mindful of 'not asking for more, just equality of access'. In particular, Liz and Anne both spoke of the advocacy the branch undertook on behalf of families with special needs and how humbled they were when they heard of the efforts of families right across the state to access education for their children.
Liz Shoecraft has and continues to talk to local families through forms and processes for bus conveyancing, Second Home Allowance, Assistance for Isolated Children and the Living Away from Home Allowance with many local families attesting that they couldn't have done it without her as they found the web of applications overwhelming. "People often ask me why I continue to stay involved now my children have finished school and are in full time employment. My answer is that I still care about what happens in our small rural and remote communities and without ICPA to lobby for our children's educational opportunities from early childhood through to tertiary we would not have a voice," Liz said.
Dawson Valley Branch Secretary/Treasurer Nikki Mahony said the branch was incredibly grateful for the ongoing support and experience.
"Liz and Anne continue to provide support and guidance to our branch and have invaluable background knowledge and history," she said.
The occasion was marked with many shared stories over a drink at the Theodore Hotel with members, new and old, and has reinvigorated the branch to target new goals for membership and participation in the coming year.
Liz and Anne never look for recognition however the branch is thrilled that ICPA has acknowledged the efforts these very deserving recipients.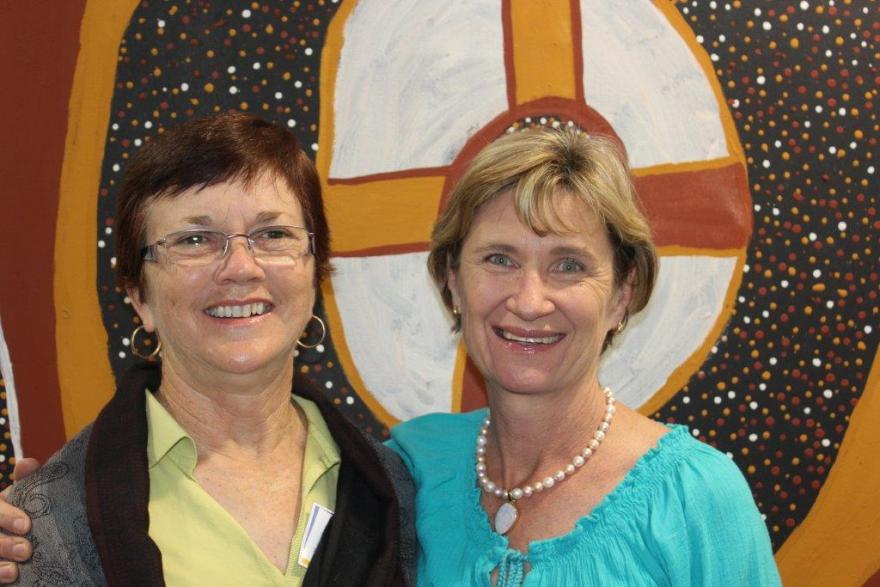 Anne and Liz attending ICPA Federal Conference in Darwin in 2011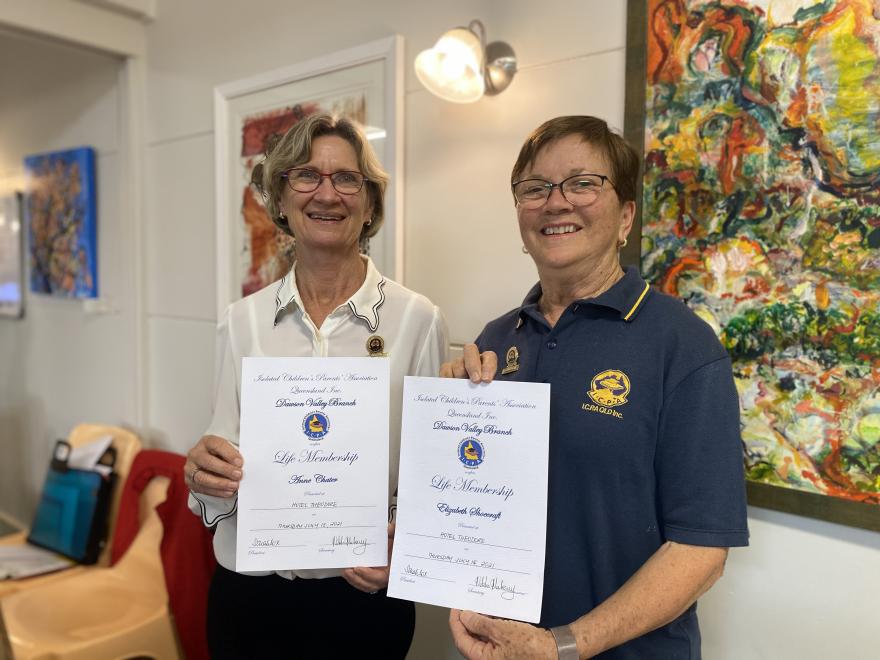 Anne and Liz receive their Branch Life Memberships in 2021
Branch Executive
Branch Mentor