Published:
Monday, 10 January 2022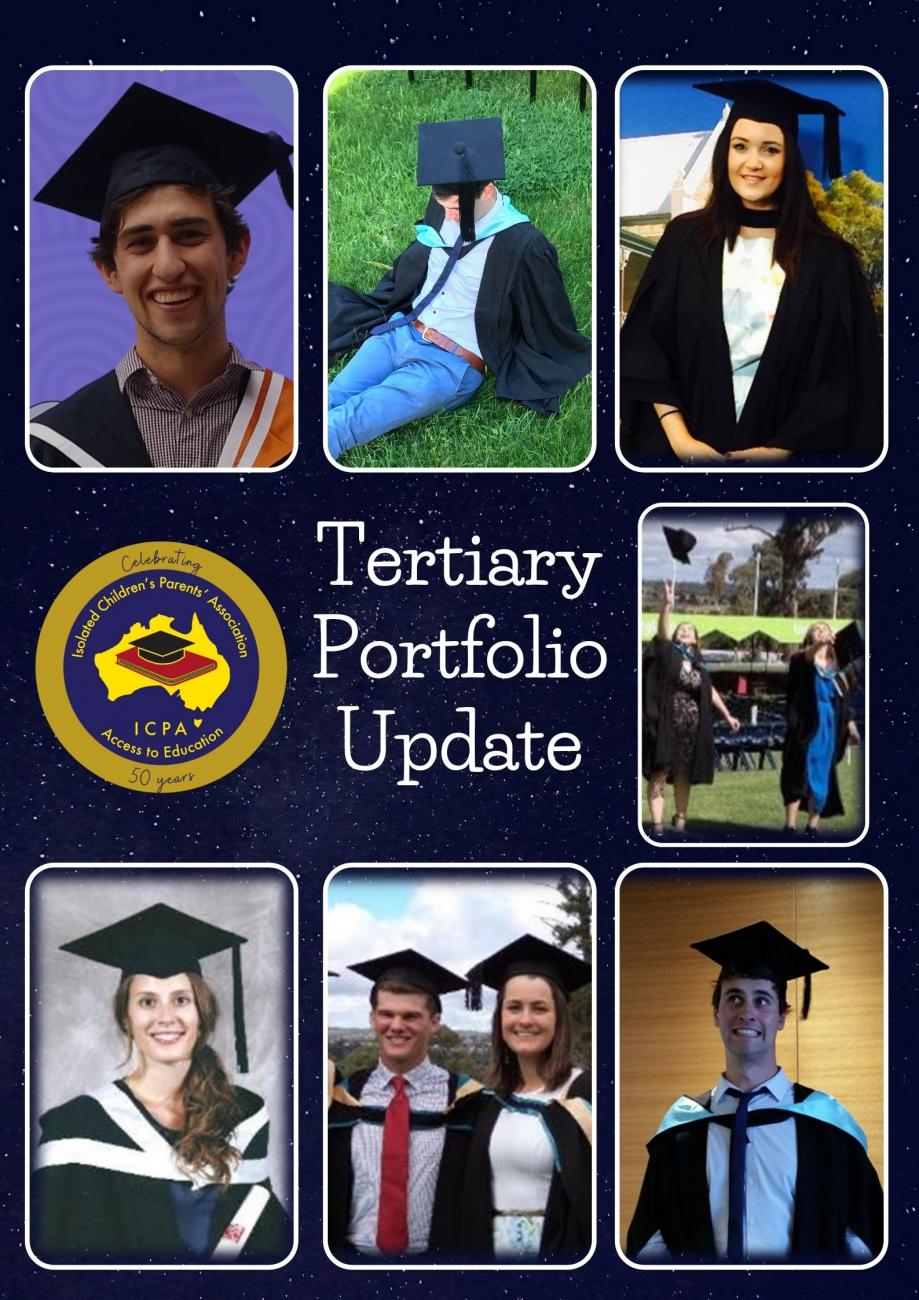 There is a range of information available on the ICPA Tertiary Portfolio page for school leavers and tertiary students including:
SCHOLARSHIPS including Rural and Regional Enterprise Scholarships (RRES),

AgriFutures™ 

Horizon Scholarships and the EJ Connellan Award. 
Federal Tertiary Scholarships | ICPA
FINANCIAL ASSISTANCE including eligibility and application information on Youth Allowance, ABSTUDY and Tertiary Access Payment (TAP).
Federal Tertiary Financial Assistance | ICPA.
The Youth Allowance Overview document has been updated and can be viewed  here.
LINKS AND RESOURCES including leaving school and career pathway information and links.
Useful Links and Resources for Tertiary students and their families | ICPA
The Federal Government has produced a handy flyer titled Higher Education Support for Regional Australians with information concerning TAP; Rural and Regional Enterprise Scholarships and Destination Austraila which can be downloaded here.  
For tertiary enquiries please Contact Kate Thompson, Tertiary Portfolio Leader here.