Published:
Thursday, 9 December 2021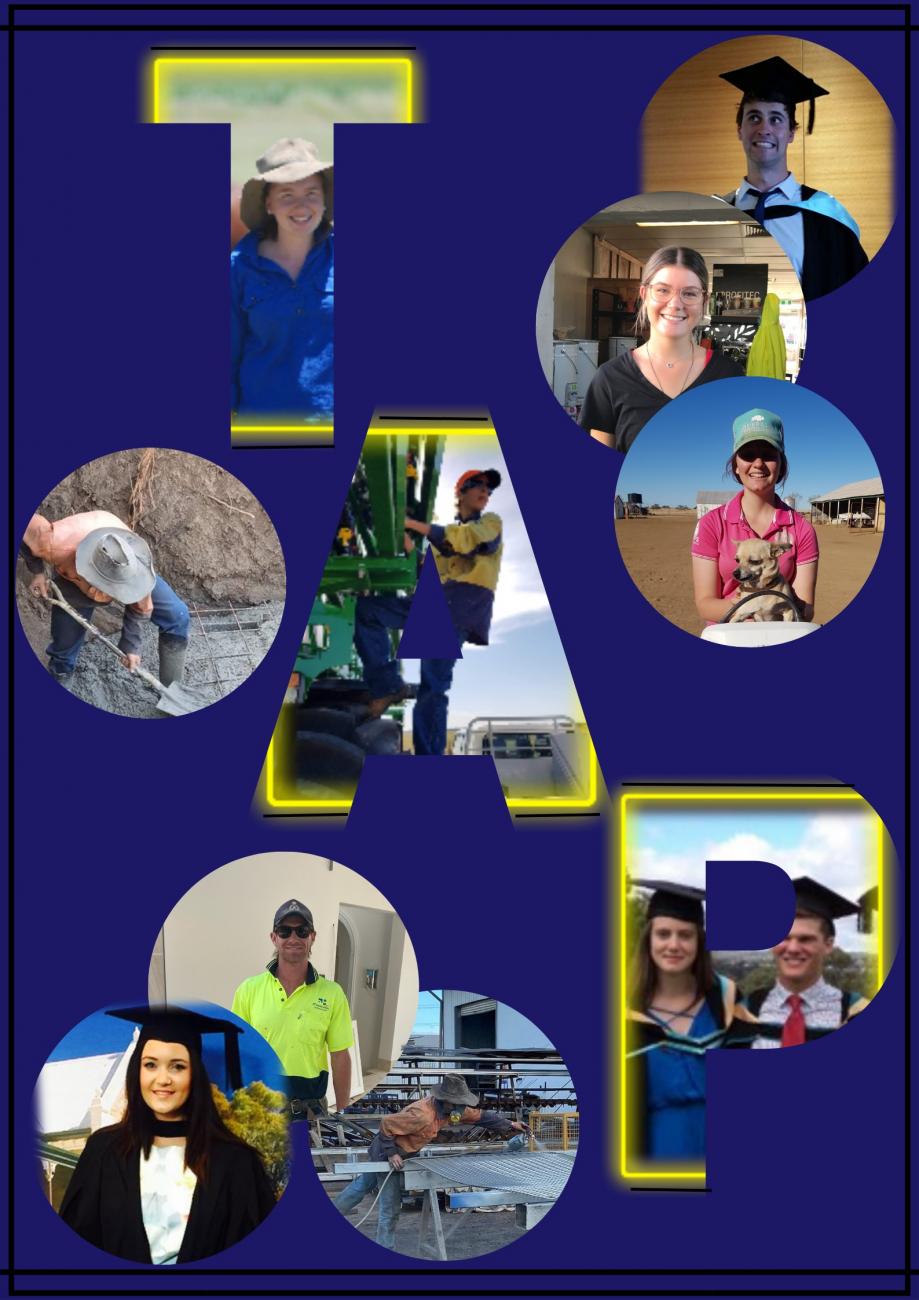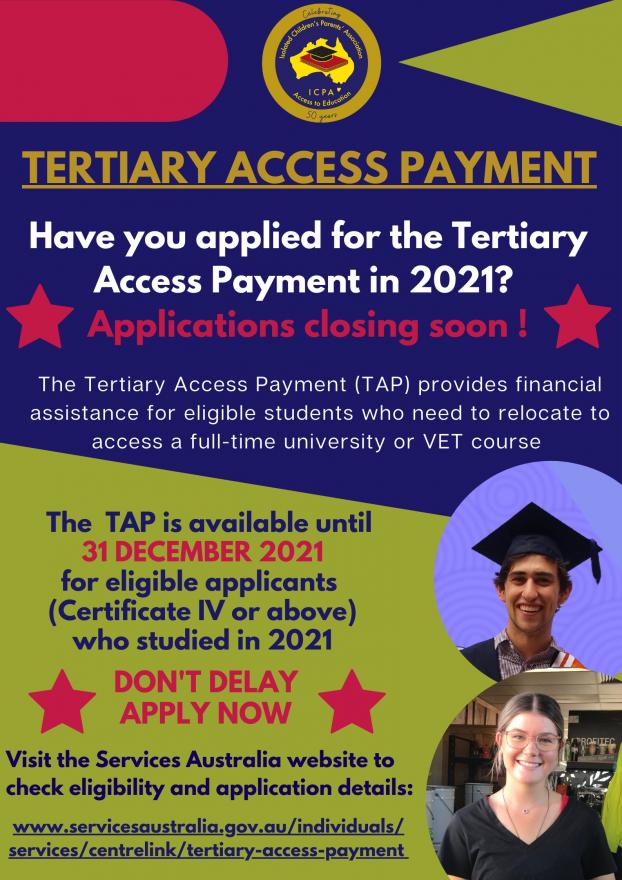 TERTIARY ACCESS PAYMENT (TAP)
FINAL OPPORTUNITY TO APPLY FOR 2021
Did you leave school in 2020 and commence a university course or VET course in 2021?
TAP is only available until 31 Dec 2021 for 2021 applicants but do not delay applying, contact your university or Services Australia (VET applicants) today and get your application underway!
KEEP READING……..
The Department of Education, Skills and Employment (DESE) has confirmed that the Tertiary Access Payment (TAP) is available for eligible applicants (Certificate IV or above) until
31 December 2021.
If you fulfil all the eligibility criteria, don't delay in applying for the 2021 TAP.
View all eligibility criteria here.
The TAP is a one-off payment of $5000 (paid in two instalments) to assist with relocation costs for school-leavers from outer regional or remote areas, who in the year immediately following Year 12, relocate more than 90 minutes from their family home to undertake full time, higher-level tertiary education (Certificate IV or above). The TAP  is means-tested (parental income threshold of $250,000).
Applications:
University applicants apply through your participating university.

Non-university higher education or vocational education and training (VET) applicants apply through 

Services Australia

.
ICPA (Aust) has been made aware that some applicants have been informed by their participating university that applications have closed for the 2021 year. This is not the case and we recommend those applicants contact their university and reapply as the 2021 TAP quota has not been reached and payments are still available.
The TAP is only available for students to apply in the year after they leave school!
TAP applications will open at the beginning of 2022 for 2021 school leavers
DO NOT DELAY!