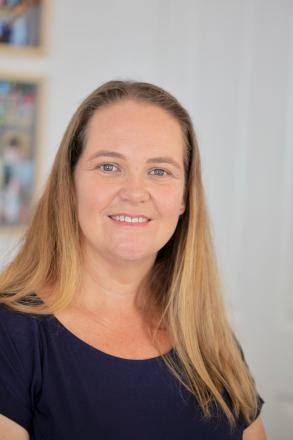 State position:
Branch:
Portfolios:
Mentor for:
Background:
Tammie grew up in the Dawson Valley at Theodore on a cotton farm and attended the state school to Year 10, and boarded at Rockhampton Grammar School for Year 11 and 12. After 14 years at Glenmorgan on the Western Downs, and over 3 years of boarding school for their children, Tammie has moved to Toowoomba with the kids.

Tammie became a member of ICPA – Westmar Inglestone branch - in 2008 when her children began attending the small local C&K kindergarten. Since that time Tammie has acted in the role of Treasurer/Registrations Officer for multiple State Conferences and Federal conferences and these experiences have increased her passion for equality for rural and remote kids. She relishes the opportunities to indulge this passion through volunteering for State Council and continues to remain proud of the obvious respect for ICPA from the many government and departmental representatives that attend delegations each year.

Tammie has led several portfolios including Early Childhod, Schools and Teacher Education, which she continues to lead.  Tammie took on the role of Vice-President in 2015 and stepped up to President in Winton in 2018. Currently Tammie's role is Immediate Past President and Portfolio Leader, Teacher Education. Her passion for preservice teachers working in rural and remote schools sees her regularly speaking to students through ICPA Qld's university connections.  She thoroughly enjoys working with such a wonderful and dedicated group of individuals in State Council, all united for the common cause of ICPA.