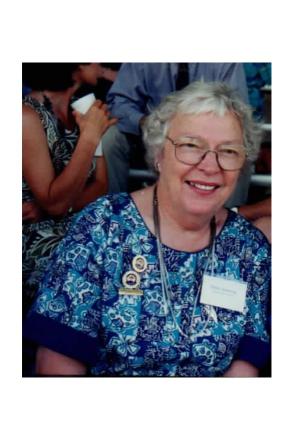 Background:
Shirley and her husband Peter joined ICPA in 1971 and were involved in the formation of the Langlo Branch, with Peter elected inaugural President.  They were staunch members and worked hard within their small group.  In 1973, Langlo were asked to amalgamate with Charleville members and in 1977 the Armstrong's joined Charleville Branch. 
Shirley attended her first Federal Conference in Dubbo in 1978 as a Charleville Branch Observer, and in 1979 she proposed that the 1980 State Conference be hosted in Charleville.  Shirley served as Branch assistant Secretary and was a Branch delegate, putting forward a motion concerning the proposed establishment of itinerant teachers within the Priority Country Area Program (PCAP) areas. 
Shirley was elected to Qld Council in 1981 as a Committee member which she remained until 1984.  During this time Shirley was passionate in the areas of teaching training, distance education and remote schools.  She made numerous contacts to discuss relevant motions with personnel from educational institutes and colleges of advanced education concerning course development for trainee teachers and the need for funding inservice courses relating to distance education and practical teacher training in remote schools.  In 1982, Shirley made home tutor audio counselling tapes for the Primary Correspondence School, which included her warm and thoughtful remarks and suggestions as a result of teaching her own seven children correspondence lessons for 22 years.  In 1983, Shirley targeted the Department of Education for practical experience for trainee teachers in remote areas, and as a result funding for travel was made available from PCAP.  
Shirley was an ICPA representative on the Board of Teacher Education in 1984/85 and from 1985-1987 she was an assistant to the BTE Research Committee which compiled the Teaching in Rural and Isolated Areas of Queensland Report. 
Shirley was awarded a Branch Life Membership of Charleville BOTA in 1986 and received a Qld Certificate of Appreciation in 1988.