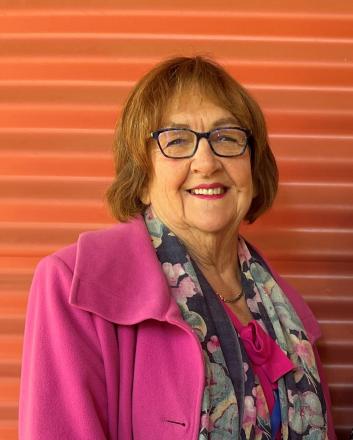 Background:
Margie joined the Augathella Branch in 1980 taking on Branch Vice-President in 1984, Secretary/Treasurer in 1985 and Branch President in 1986 - 1988.  Margie was awarded Branch Life Membership in 1998.  
In 1991 Margie was elected to Qld State Council at the Longreach State Conference as she had a genuine belief that we should not be educating our children to exit the bush.  Margie was Assistant Secretary from 1992 - 1993, Secretary from 1993 - 1996 and State President from 1996 -1999.  Whilst Immediate Past President from 1999 - 2003, Margie joined Federal Council in 1999 and from 2001 - 2002 she was the Federal Assistant Secretary.  
During her term as State President, Margie took it upon herself to travel vast distances, ensuring she was accessible to branches at their local level.  Margie was an active participant on the Working Party to plan the Charleville School of Distance Education which opened in 1991.  Distance Education was a great passion of Margie's and she presented a paper at the National Conference - Schooling Distance Education in 1993.  
Margie continued her dedication to ICPA Qld for many years, serving tirelessly as State Council's representative on the Hospital Schools' Advisory Council until 2020.  In 2022, Margie was awarded the Tribute Medal by the Council acknowledging her efforts ensuring the opportunities for isolated students. 
Margie was awarded a Qld Certificate of Appreciation at the Blackall State Conference in 2004 by Judy Treloar. 
Margie was awarded a Qld State Life Membership at the 51st State Conference held in Blackall in 2022.