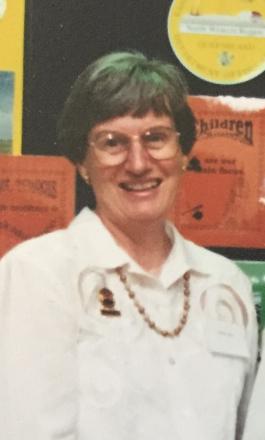 Background:
Jeanne joined the Longreach Branch when it was formed in 1971.  She became Branch Secretary in 1981 and Vice-President from 1987-88.  Jeanne was awarded a Branch Life Membership in 1988.  
Jeanne joined Qld State Council as Assistant Secretary in 1981.  She was Secretary from 1983 - 1986 and then Vice-President until 1987.  At the same time, Jeanne was a member of Federal Council from 1985 - 1988.  Her areas of interest were hostels, gifted and talented children and secondary education and curriculum.  In 1987, Jeanne assisted with rewriting the Federal Constitution and the Qld Constitution in 1988.  Jeanne coordinated the Hostels portfolio during her years on Qld Council and represented ICPA on the Working Party of the Children's Services Department looking at children with special needs.  
Jeanne was awarded a Qld Certificate of Appreciation in 1990.