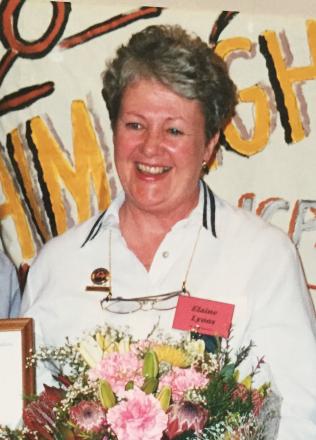 Background:
Elaine joined ICPA in the late 1970's as a member of the Augathella Branch.  She was elected as Vice-President in 1984 and President from 1985 - 1988 where her expertise as a trained teacher benefited the committee.
Elaine joined the Westmar-Inglestone Branch when they moved to their property in the Glenmorgan district.  She became a Qld State Councillor at the St George Conference in 1985 and continued in this position until 1988.  Elaine was elected to Federal Council in 1992 at the Toowoomba Conference and served in this role for two years before taking on the position of Assistant Secretary for three years.  Elaine was part of a committee which produced two editions of the ICPA compilation, "I Can Provide Answers".  She was also involved in the initial publication of the ICPA Directory of Australian Boarding School and School Term Hostels.  
Elaine's philosophy - each child deserves the best education and if we can't fight for them, who will? - saw her take all problems and confidences she was entrusted with and go to great lengths to find acceptable solutions.  She was Branch President for two years and proved an inspiration for many, encouraging involvement with ICPA at any level.  
Elaine was honoured with Branch Life Membership of Westmar-Inglestone in 1998 and a Qld Certificate of Appreciation in 2000.