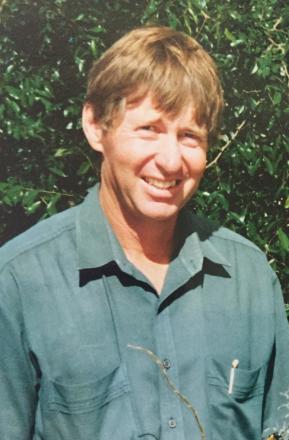 Background:
Mac, and his very supportive wife Bid, were very involved with the education of their children through distance education and were very active on the school P&C and in their ICPA branch of Longreach.  Mac and Bid were both presented with Life Membership certificates from their Branch in 1998 at the State Conference in Longreach to recognise their contributions. 
Mac was elected to Qld State Council in 1986 and in 1987 took on the Vice-President position.  He took the role of President from 1993 – 1996 and remained on Council until 1999, concurrently joining the Federal Committee from 1996-1997.
One of Mac's notable achievements was his part in rewriting both the Federal and Qld Constitutions in 1987 and 1988 consecutively.  He also assisted in rewriting the Qld Constitution once again in 1994 to allow for Incorporation of the Association. 
Mac was awarded Life Membership of ICPA Qld in 2004 and continues to be involved in ICPA, still attending State Conferences and acting as a font of knowledge whilst there.