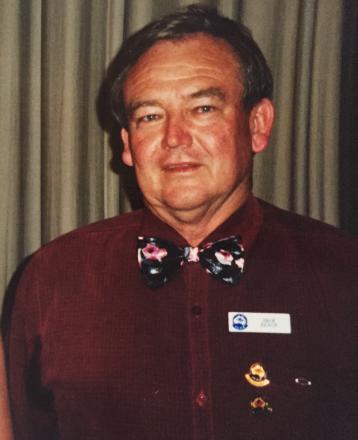 Background:
Jack Beach attended his first State Conference at Clermont in 1990 as a delegate from Julia Creek Branch.  He presented several motions on behalf of his branch that year and was swiftly voted onto State Council.   Raising four children on the family sheep and cattle property near Julia Creek gave Jack plenty of personal experience in regard to geographical isolation and education, and his passion for securing the best equitable opportunities for rural people ensured that the profile of ICPA Qld was high. Jack stepped into the Vice-President's role for Qld in 1996, at the same time taking on a Councillor role at a Federal level.  Whilst still holding the role of Federal Councillor, Jack took on President of ICPA Qld in 2000 and stepped down in Cunnamulla in 2003 to then take on ICPA Australia President until 2007. 
During his 13 years on ICPA Qld State Council, Jack shared his passion for communications in particular.  He was heavily involved in the roll out of telephone lessons for all SDE's and the bypassing trial.  Jack's knowledge of IT was noted in his farewell speech as being of "immense value to us as we steered a course through the debate of telephone lessons versus virtual schooling and their various methods of delivery so that none of our isolated kids would miss out on their hard-won daily teacher contact." He had an early vision for an ICPA website and to get all of State Council 'connected'.
Jack was awarded an ICPA Qld Certificate of Appreciation at the 50th State Conference held in Cunnamulla in 2021.  His commitment and passion to ICPA continues to live on, as does his "Life's a Beach" catch-cry.