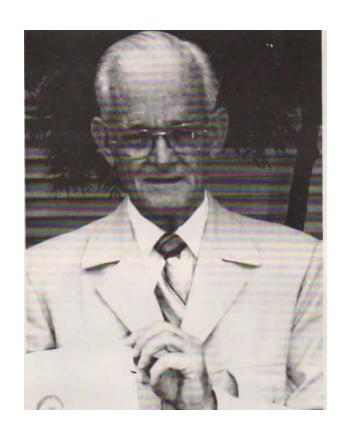 Background:
Following the formation of Federal ICPA Council, the Director-General of Education in Queensland requested that Pat Briody, as Regional Director for South-West Qld, represent him at the first Federal Conference of ICPA in Bourke. After the conference, he visited several schools within his area.  It was undoubtedly Pat's report to his DG, which was very supportive of the aims of ICPA, that influenced the Qld Department of Education and was the forerunner for the wonderful working relationship between the two organisations.  Pat continued to represent the Department at another four Federal conferences and several Qld conferences over the years.  It was the relationship forged by then President Bunny Powne with Pat that led to annual visits by ICPA Qld to the Education Department. 
Following his appointment as Director of Special Education, Pat took the opportunity to forcefully direct an undisposed of Commonwealth fund to set up a trial diagnostic unit which was called the Isolated Childrens' Special Education Unit (ICSEU).  The drive that Pat gave this unit culminated in it becoming a permanent unit within the Department.
Upon his retirement, Pat undertook a Master's Degree in relation to schooling of isolated children within their homes, although ill-health prevented its finalisation. 
Pat was presented with the first Certificate of Appreciation to be awarded to a Public Servant in 1984.