Published:
Sunday, 5 November 2023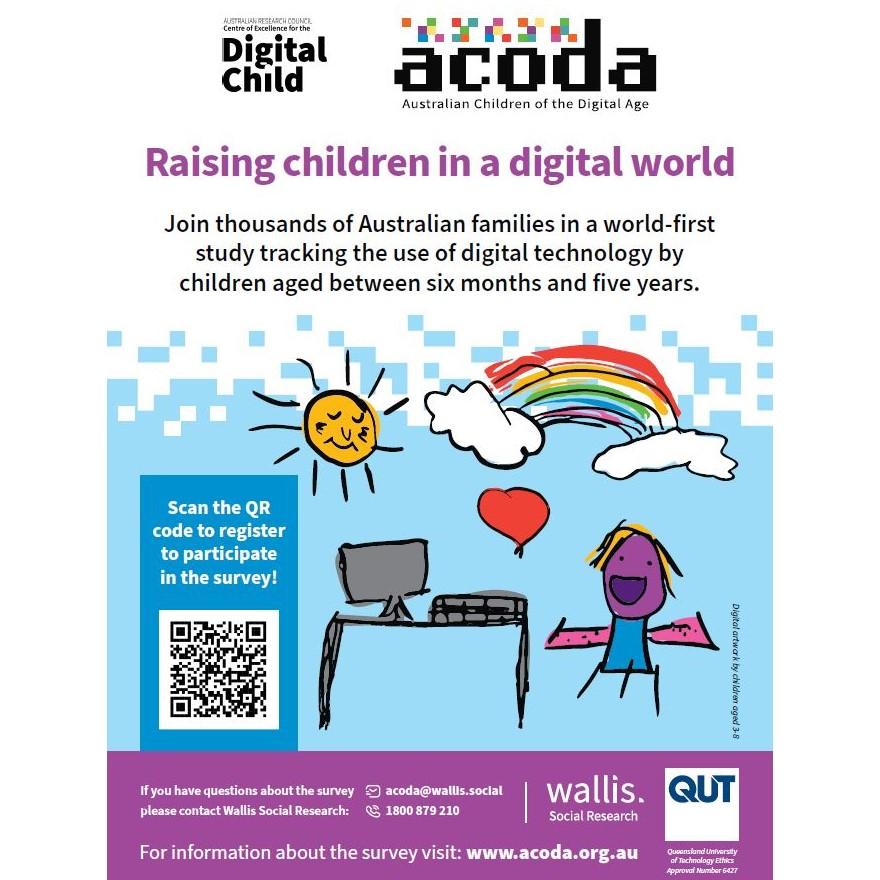 Dear ICPA Families,
Wallis Social Research on behalf of the Australian Research Council Centre of Excellence for the Digital Child (the Digital Child) invites you to join the Australian Children of the Digital Age (ACODA) Longitudinal Study. This remarkable first of its kind research will change the future of our youngest generation.
Discover the impact of digital technology on young children in Australia
​The ACODA Longitudinal Study aims to explore the use of digital technology by children aged between six months and five years. The goal of the study is to understand the impact of digital technology on the wellbeing of young children.
​This knowledge won't just empower parents and carers to navigate the digital landscape, it will also lay the foundation for crucial policies safeguarding our children's wellbeing.
 Your time counts, and we appreciate it. Complete a 30 minute survey once a year for four years. The impact is priceless. By sharing your insights, you're helping craft a safer, healthier digital environment for Australia's young minds. 
As a token of our gratitude, we are thrilled to offer you an eGift card worth $50 upon survey completion. 
For more details visit the Acoda website.