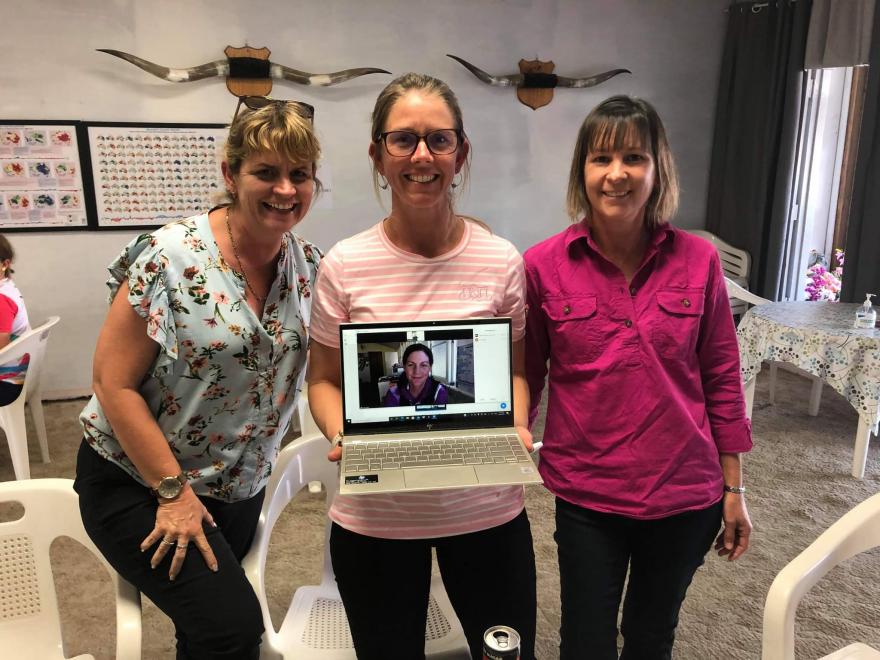 Welcome to the Hughenden Branch!
Hughenden Branch of ICPA was formed over 30 years ago and some of the founding members are still members today.
Hughenden Branch has a fresh, new and excited committee in 2021, with big plans! They are eager to bring great things to their surrounding communities which support kids in geographically isolated areas.  The branch is enthusiastically seeking new members to join them in their endeavours! 

Hughenden maintains it's branch membership and welcomes new member families - it's great to see new ideas and concerns being discussed. Members all live within a 200 kilometre radius and all come to Hughenden for meetings which we try and coincide with parents who come in for Distance Education outreaches, swimming training or athletic days.  The Branch also has members which connect to meetings via Zoom! 

In 1999, Hughenden hosted the Queensland State Conference, which was a huge success for the Branch, and even today people still talk about their time at Hughenden. A small and dedicated committee full of members devoted their time to make the conference incredibly memorable! 

General Description:
POPULATION:
Flinders Shire: 2,211
Hughenden Approx 1,500

Hughenden is the main centre of the Flinders Shire, situated on the banks of Queensland's longest river, the Flinders. The basalt red and black volcanic soil country north of the Flinders River consists of cattle properties, with the black soil downs country south of Hughenden proving suitable grazing land for sheep.

Hughenden has many attractions to offer with four National Parks, Gemfields, mountainous volcanic basalt country, sweeping black soil plains and rich fossil and dinosaur areas. One of the most famous of these attractions is Porcupine Gorge National Park. Flinders Shire encumbers the small towns of Prairie, Torrens Creek and Stamford. Hughenden boasts a unique series of sculptures from local artists depicting our rich fossil and Dinosaur area and Outback heritage.
Branch Executive
Branch Mentor