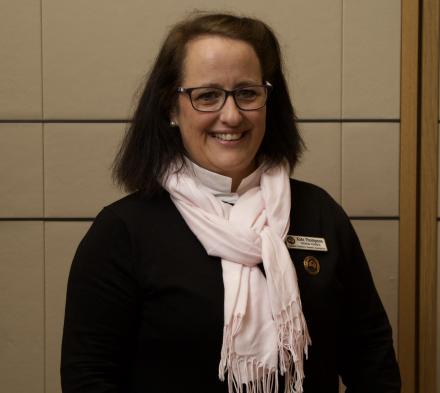 Federal position:
Branch:
Portfolios:
Background:
Kate lives north east of Oatlands in the Tasmanian midlands, with her husband David, on a mixed farming enterprise of merino sheep, fat lambs and Angus cattle and works part-time as a community health nurse in her local area. Over the years she has been on various school and community committees including the local childcare centre, health, housing units for the aged, sporting, nursing, school and the boarding school Country Parents.
Their two sons started their education at a rural child care centre, going onto the local small rural school until grade 6 and then attended boarding school in Launceston until year 12. They both had gap years working on ski fields, vineyards and farms following school before heading to university to study business then post-graduate education and engineering. Both have finished their tertiary education – for now – and their eldest is currently teaching at a day/boarding school in Hobart, Tasmania and the youngest is working as an engineer in Geelong, Victoria in water systems.
Kate was first introduced to ICPA when the boys were in childcare and joined Midlands Branch (formerly Oatlands) and has served several terms as president of the branch. She joined Tasmanian State Council in 2008 after helping on the convening committee of the 2008 Federal Conference. Since then has remained on the State Council serving several terms as President, Vice President, Publicity Officer and Webmaster.
Kate joined Federal Council at the 2014 Federal Conference (after convening it).
"ICPA has assisted my family and my boys over the years and if I can give just a little back to help the current and future rural and remote children of Australia in their pursuit of equitable education, I will be happy"