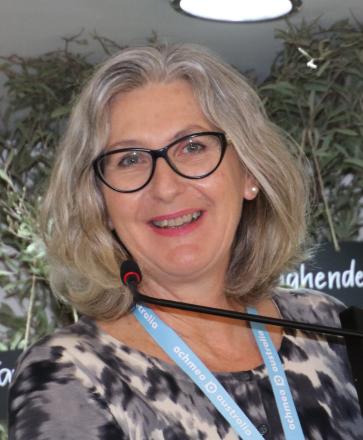 Background:
Di has been an active member of Moonie Branch for many years and joined Qld State Council in 2006.  In 2007 she took the position of Secretary which she held until 2011.  Di spent a year as Vice-President before stepping down from Council in Goondiwindi in 2012.  During this time Di was committed to maintaining the long-held professionalism of the Association and believed that portfolios should operate self-sufficiently.  Since her retirement from State Council, Di has remained a vital part of the organisation in her role of compiling the official Minutes from each Conference.  During this time, Di has successfully converted the printed minutes to a digital version and remains busy digitally archiving State Council documents.  
Di was always the first to put her hand up to mentor branches and her genuine interest in every member and every branch brought such an enthusiasm to State Council.  
Di was awarded a Qld Certificate of Appreciation in 2017 and Life Membership in 2021 at the 50th State Conference in Cunnamulla.