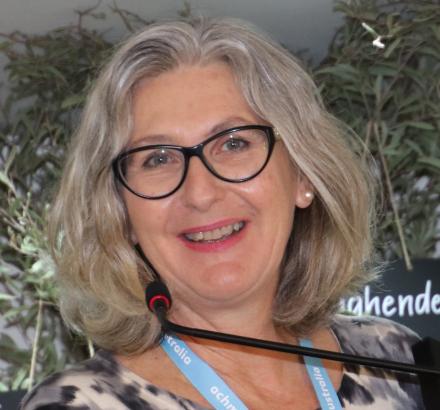 Background:
Di and her husband Tony live on a beef producing property near Goondiwindi. They have two adult children who were educated at local Primary Schools and Boarding Schools. They both attended university in Brisbane.
Di became a member of the Moonie branch while the children were in Primary school and held positions of Treasurer and Secretary at various stages and still maintains interest in the branch. Her first conference was 2005 in St George, she joined State Council in 2006 at the Mt Isa conference. She was State Secretary from 2007 to 2011, State Vice President and Goondiwindi Conference Convenor in 2012. Di has been preparing the Conference minutes since 2009; has digitised the Secretary archives for Council and has made recording sheets and folders for the branches ease in record keeping their archival information.
Di is proud of the integrity of ICPA and the rapport it holds with all levels of Government; Associations; Schools and its members.