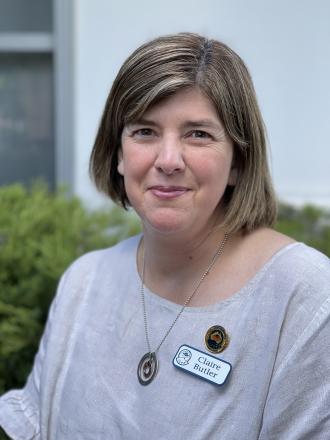 State position:
Branch:
Portfolios:
Background:
Claire was elected State President in 2019.
Claire is a member of Balranald Branch and lives in Far South West NSW,halfway between Balranald and Ivanhoe with her husband Shane.  Their three children completed primary school at Clare Public School, a very small remote school located 155 km North of Balranald.  Claire has driven the school run of 200km round trip a day for 12 years and is very keen to get a school  drive subsidy implemented for future Preschoolers.  With one child now completing an Apprenticeship in Griffith and the other two in Victoria at Boarding School, Claire knows many of the challenges our members face with accessing education from Preschool right through to Tertiary.
Claire joined State Council in 2015 because she had a passion for better internet and mobile connectivity.  Claire held both Publicity Officer and the Communications Portfolio. Since 2013, Balranald branch had a motion that all rural and remote schools should be covered by expansions of the mobile footprint and 6 years later, that motion is coming to fruition with the roll out of fibre optic internet into the remaining 13 rural and remote small schools in NSW and the erection of small cell mobile towers under the mobile black spot program.  Claire's advice – if you are particularly passionate about something that needs – make sure you start with a branch motion, bring it to the ICPA-NSW conference and also consider joining State Council – the wheels of government do turn slowly but the squeaky one eventually gets fixed! 
Claire has been heavily involved in her community on various committees as well as working full time off farm.   Claire is passionate about all children receiving equitable access to education.  With many rural towns also 'isolated' from bigger centres, Claire is keen to explore ways to encourage those families to join ICPA to keep the rural voice strong.