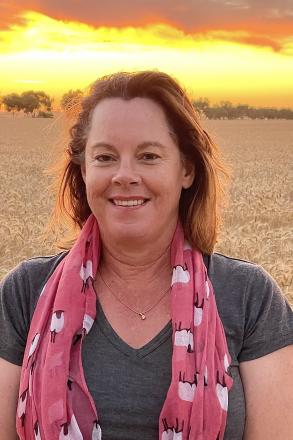 Federal position:
Branch:
Portfolios:
Background:
Naomi and her husband Aiden live on their property "Kilkerran" situated about 25km north-west of the small farming town of Mingenew in Western Australia. 
Naomi and Aiden both attended small rural schools as children and continued onto boarding schools in Perth 400km to the south for High School.  Their three boys have followed the same path, with the eldest now in his final year at University in Perth, the middle boy doing an apprenticeship and living at a TAFE hostel in Geraldton and their youngest in year 10 at Boarding School in Perth. 
Naomi has a Bachelor of Arts in Education – Primary, and currently teaches a day a week at the local primary school.  Naomi takes an active role in the management of the farm that produces wheat, lupins, canola and Dorper lambs for the local market. 
Naomi first involved herself with the local Midwest ICPA branch when her eldest commenced at boarding school and has held the position as Branch Secretary for the past 3 years.   Naomi joined State Council in 2019 and holds the Portfolio of Rural & Remote Education.  Naomi is the current Vice President of the WA State Council.
Naomi is passionate about equity of access to education for all students in rural and remote areas and hopes to contribute her experience to build on the successes of ICPA in the past.