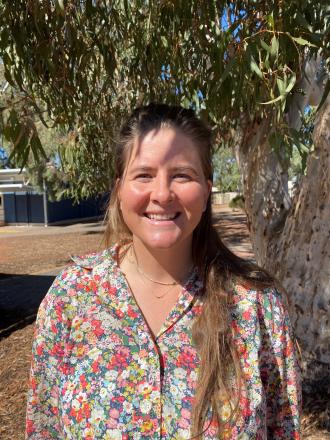 State position:
Branch position:
State Council Representative
Branch:
Portfolios:
Background:
Ellen grew up on Wilpoorinna station near Marree and did her primary schooling through School of the Air. She went away to Annesley college for Boarding School and then studied Veterinary Medicine in NSW. She worked around Australia and overseas as a Vet. 
In 2017 Ellen and her husband Blake Ward moved back to Wilpoorinna Station and live there with her parents, Lyn and Gordon Litchfield. Lyn was active in ICPA for many years and Ellen saw firsthand it's importance in advocating for isolated children that face unique challenges in comparison to their urban counterparts. 
Ellen and Blake welcomed their first child Winston Gordon Ward on the 1st of January 2022 and so this year Ellen has joined ICPA State Council. Access to education is a fundamental right for every child regardless of where they live and that is why Ellen wanted to join ICPA.