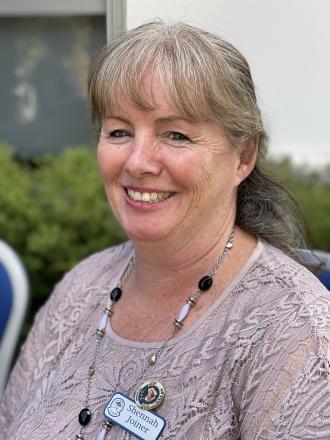 State position:
Branch:
Portfolios:
Mentor for:
Background:
I grew up in inner city Melbourne, before moving to country Victoria as a teenager. My husband, Keith and I meet during our secondary schooling. My adult years have seen many moves due to my husband serving in the Military for 30 years. This exposed our family to all manner of education styles, day school, boarding school, home schooling, distance education as well as international schooling.

We have five children, all are now adults. Lauchlan and Katherine, the youngest two are still attending university. We are blessed with four gorgeous grandchildren two lovely granddaughters, Madeline and Aurelia and two handsome little grandsons, Darius & Bern.
I became a member of ICPA- Monaro Branch when we moved to our 'forever' home, located SE of Canberra and the two youngest children began Distance Education with Queanbeyan DE Centre, followed by time at Dubbo DEC. We have a small farm located on the snowline about an hour from Queanbeyan. Whilst we could almost see Telstra Tower if we moved one big hill, we are 'geographically isolated' due to the difficult access and road conditions.
My interests include Quilting and sewing. I am a Longarm Quilter and run a home-based business, quilting for others.
I am passionate about students receiving an equitable education, regardless of their location, socio-economic situation and ability and am honoured to be able to serve the ICPA community.