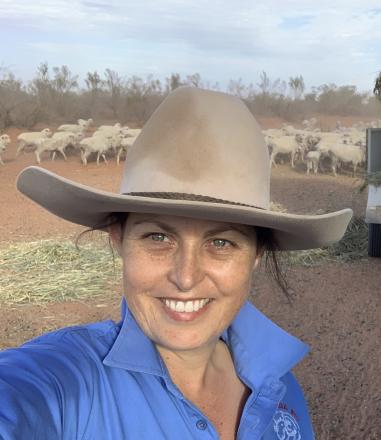 State position:
Branch position:
Branch:
Portfolios:
Mentor for:
Background:
Gabie grew up between Wilcannia & Tilpa on her family sheep & cattle station that was named after her Great Grandparents. After moving just 100 kms upstream Gabie & her husband Stuart along with their sons, "two sets of twins & one in the middle", have their own family sheep station on the banks of the Darling, "Yathonga Station".
Like Gabie her sons have all done their primary school via Broken Hill School of The Air. The youngest, in year Wilbur and Charlie are 14 this year & completing year 8 via Dubbo Distance Ed. Nicholas, 17, is a boarder at  St Ignatius Riverview In Sydney doing his final year. Tom, 25, lives and  works in Broken Hill after completing a Musical Theatre degree in Sydney. David, moved home in 2018 after being away working in the Agriculture Industry since finishing boarding school. However he is still away working as a result of the drought. 
Gabie has been the Secretary for the Louth Branch for last three years and has had a family involvement with ICPA for many years.
As a State Councillor Gabie is excited about making a real difference for our rural & remote children and their families. "No one can be a bigger advocate for your child then yourself" so Gabie is looking forward to working with all the other Councillors to make that difference.