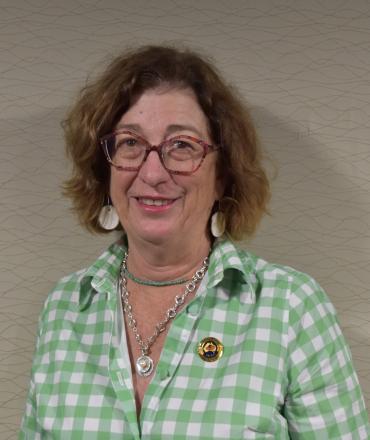 Federal position:
Branch:
Background:
Louise Martin is married, with twin girls born in December 2005.  She lives on a sheep and cattle property 30km from Tambo.  The girls did prep and year one with Charleville School of Distance Education and then completed primary at the Tambo State School, catching the bus to school, after the family moved closer to Tambo.  The girls are now at boarding school in Brisbane.
Louise was born and raised in the Augathella district.  She did correspondence through Charleville School of the Air for primary schooling.  Her year 7 class was the pilot group for the current Distance Ed program. (Miss Varcin is the only teacher Louise remembers from all those years!)  She went on to board at Stuartholme for years 8-12 before heading to Longreach Pastoral College.
Once out in the real world, she worked for several years jillarooing, before heading overseas.  For 5 years she worked as James Packers polo groom – a position that allowed her to see the world – of which she feels most fortunate. 
Louise moved to Tambo in 1995 to take a position as the bookkeeper/cattle manager at Lansdowne.  She held this position for 10 years and ended up marrying the neighbour!  During Louise's years at Lansdowne, she completed a Bachelor of Commerce, majoring in Marketing and Agribusiness, externally over a 7 year period
From the time she moved to the area, she has always played an active role in the community.  She served on several local committees including the Tambo Stock Show, Tambo Polocrosse Club and Tambo Arts Council. She is currently a member of the local RADF committee. Louise sits on the Queensland Telstra Regional Advisory Council.
She is a long-time member of the Tambo branch of the ICPA and began playing an active role in 2012.   Louise joined State Council in 2013 at the Toowoomba conference and was Vice President from 2015 to 2020.  It was an honour to be elected as President of ICPA Qld in 2020 and to serve in that role until 2023.  Louise now assumes the position of Immediate Past President for the next two years and looks forward to her role in supporting the incoming President and acting as a mentor for the team.
Louise enjoys being part of a dedicated, passionate, and professional team who work tirelessly to ensure our rural and remote children get an equitable education.