Published:
Monday, 24 April 2023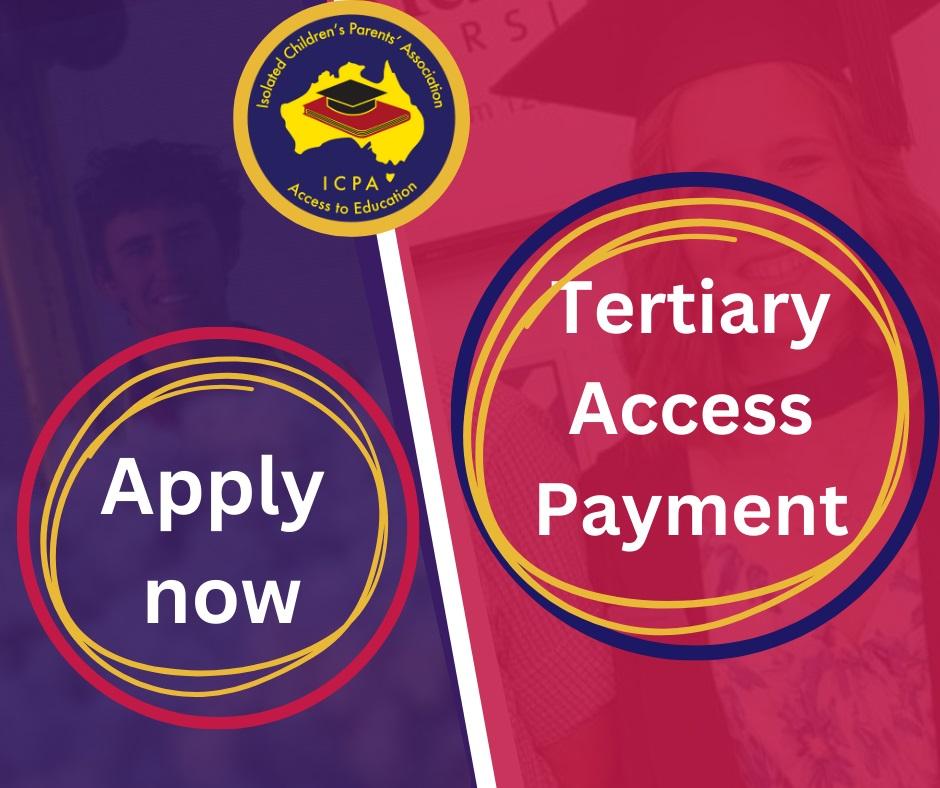 Tertiary Access Payment 2023 – APPLY NOW !!
The Tertiary Access Payment is a one-off, means tested payment for rural and remote students commencing study in Semester 1 or Semester 2 in the year following year 12, of up to $5000, to assist with the cost of relocation – start-up expenses, cost of living, direct costs of education or training and the cost of travelling home in semester breaks.
Do you fulfil these eligibility criteria?
Do you live in an inner regional, outer regional, remote or very remote area AND

Commencing study in the year immediately following completion of year 12 or equivalent AND

Studying a full-time university course, a Vocational Education and Training (VET) course or other higher education course (Certificate IV or above) of a minimum duration of one year AND

Relocating at least 90 minutes from your regional or remote family home by public transport to commence a higher-level tertiary education AND

Combined parental income is $250,000 or less
Visit Services Australia here for full details including eligibility criteria and to apply. Applications opened on 1 January 2023.
Tertiary Access Payment Fact Sheet