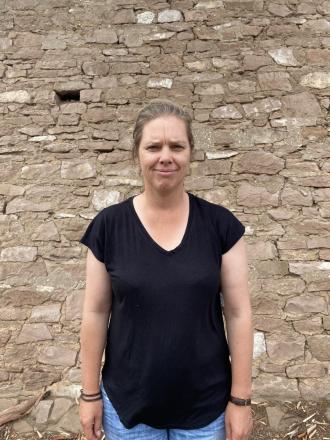 State position:
Branch position:
Publicity Officer
Secretary
Branch position:
State Council Representative
Branch:
Portfolios:
Background:
Hollie grew up on North Moolooloo Station, a sheep property in the Flinders Ranges.  She commenced her schooling at Leigh Creek until Year 10 then went to Annesley College in Adelaide as a boarder in Year 11 and Year 12.
After finishing school Hollie worked around on stations and outback pubs in SA, QLD and NT.  Hollie and her husband Damian have 3 children who have attended School of the Air since mid 2017 when they moved from Carrieton to Nilpinna Station.
Eldest son Harvey is in Year 9 and his second year away, attending Orroroo Area School.  Logan, Year 7 and Magenta Year 3 attend Port Augusta School of the Air.
The whole family enjoys living where they do and being involved in ICPA, School of the Air, Gymkhanas, Motorkhanas, Campdrafts and Bronco Brandings.