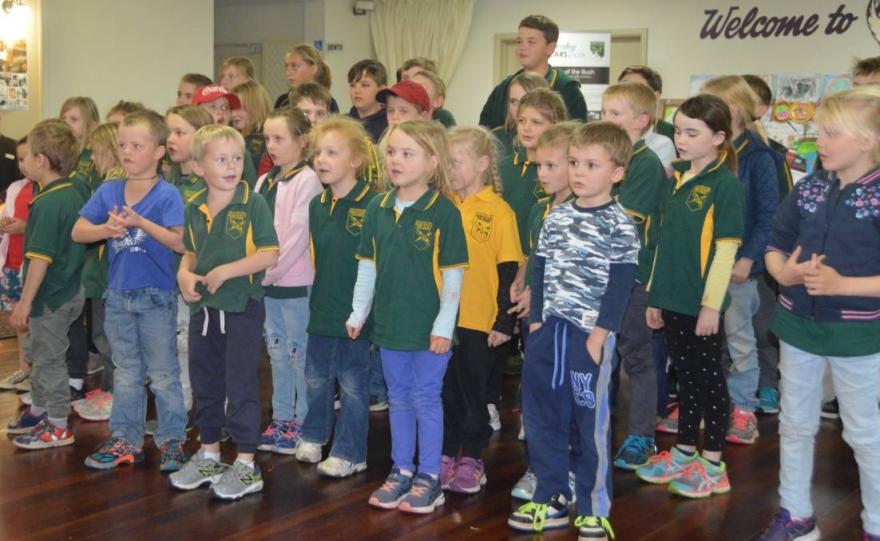 Welcome to the Port Augusta Branch of the ICPA.
Our branch covers a very large area surrounding Pt Augusta, including stations in areas such as the Gawler Ranges, north of Pt Augusta to Oakden Hills and south of Pt Augusta to Nectar Brook.

On the 9th of February 1971, a meeting was held in Bourke, called by the Bourke branch of the NSW Grazier's Association, to discuss the problems concerning education in Bourke and surrounding districts. The meeting discussed problems families were having as they tried to access a suitable education for their children, and it highlighted many common concerns. As a result of this initial meeting, another public meeting was organised in Bourke on April 16th 1971, organised by Mrs Patricia Edgley. From this meeting, ICPA was formed and Pat Edgley became our first Federal Secretary.

In South Australia, families learnt of the forthcoming April public meeting in Bourke on the ABC radio programme "Australia All Over", hosted by Colin Munro. Much discussion ensued, and at a Pt Augusta SOTA Outback Parent's Club meeting on the HF radio, a motion was passed that Don and Penan Nicolson of Roopena Station attend the April meeting, with $20.00 allocated to them for petrol.

The Pt Augusta branch was formed in 1973. Most of the current SA branches were formed over the years out of the original Pt Augusta branch, as interest grew locally to the point where member numbers were sufficient to form a branch. It's great to see the Pt Augusta branch still going more than 30 years after it was formed.

We hold face to face meetings at venues easily accessible to members, mostly in or near Port Augusta. Often the meetings are timed to coincide with an upcoming event, making it easier for people to attend several things and save on traveling. We also hold email meetings and lately have used the CENTRA virtual classroom as well. Sometimes it is hard for members to get together at any one time due to such large distances.
48th Federal Converence
Flashback to 2019 when Elke Kerin opened day 2 of the 49th ICPA Federal conference.  Listen to what she had to say.
2021 SA ICPA Conference
Hosted by Port Augusta Branch.
Sustainable Education, helping young minds grow
Friday 12 March, 2020
If you cant attend then you can listen to the live stream.
Please register your interest to listen to the conference.
SA Pipeline January 2021 Edition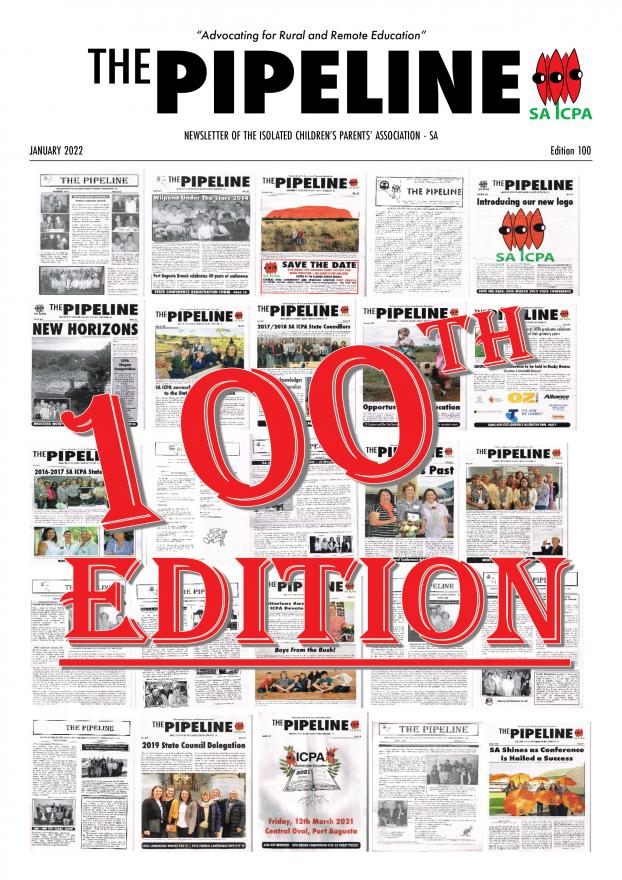 Calling for Articles
Have you got your articles ready to submit for the next "The Pipeline".  Start creating now.