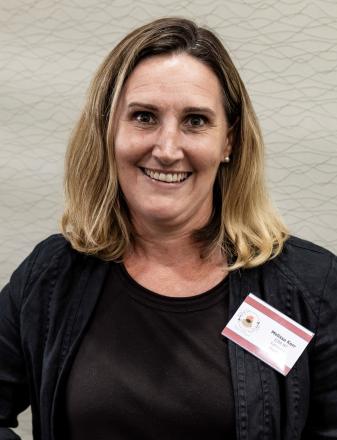 State position:
Branch:
Portfolios:
Background:
Melissa lives on a property near Adelaide River with her husband and three children.  She is a CPA accountant and has always lived and worked in the bush in Western Queensland and the Northern Territory.
Her two eldest children attended Adelaide River Primary School from preschool to year six and are now both away at boarding school in Queensland in years 8 at The Southport School and year 11 at St Margaret's Anglican Girls School.  Her youngest child is in his last year of primary school and will head off to boarding school next year.  As a boarding school Mum, she understands the heartache and change in family dynamics with children living away from home.
Melissa has been involved with her local school council board for over twelve years and has been the Chair for most of those years.  Equitable access to education for all children in the Northern Territory no matter where they live is Melissa's driving passion and is the reason she has joined the ICPA NT State Council this year. 
As the portfolio leader of Rural/Remote Schools Melissa has over a decade of hands-on experience of the difficulties and benefits of educating children in this area.  She is determined that the challenges of living in the bush should not impact access to a child's education.