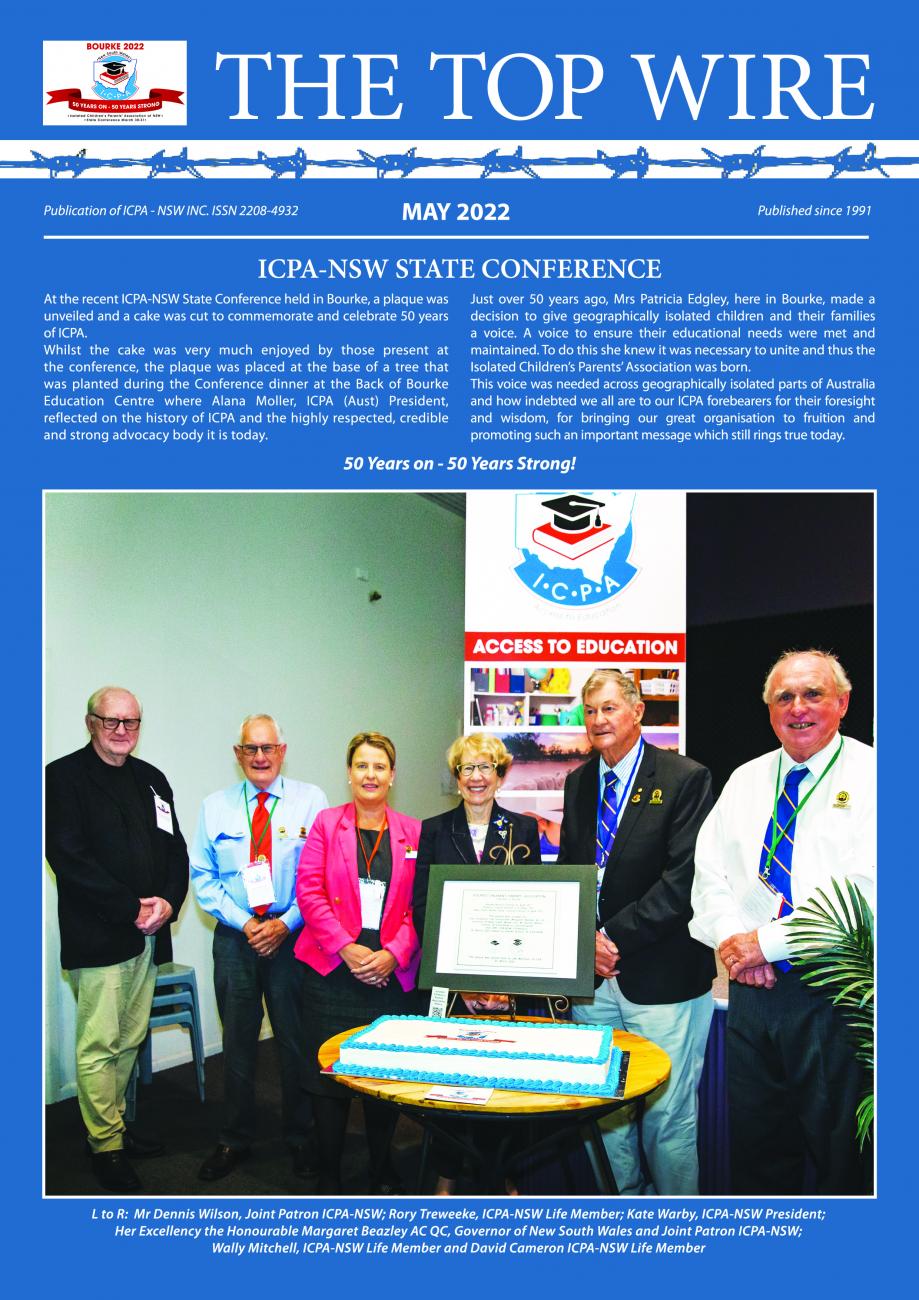 Top Wire magazine is our quarterly magazine for our members to keep them updated with all the happenings from branch news to state council happenings, photos, and other articles. 
2 0 2 2   T O P   W I R E   D E A D L I N E S
For Editorial and advertising
February edition — articles due 16 January 2022
May edition — articles due 17 April 2022
August edition — articles due 17 July 2022
November edition — info due 16 October 2022
Please email information, achievements, acknowledgments or other articles for The Top Wire to the Editor at any time. Please send photos as seperate jpeg files. 
All Enquiries &/or Articles please email to:
Top Wire Editor — Mrs Kerrie Johnston
Email :  TopWireEditor@icpa.com.au