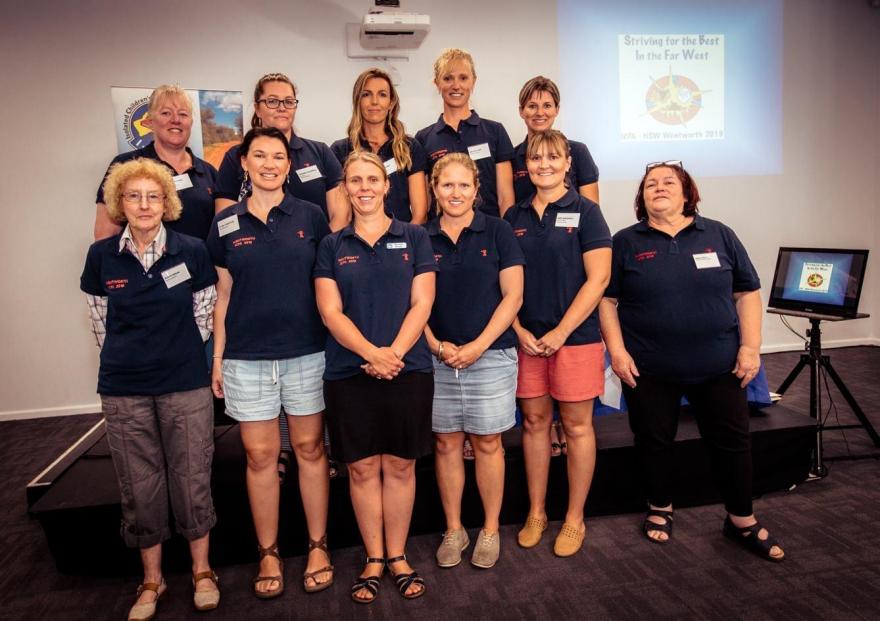 After a period of closure from 2011, Wentworth Branch has had a resurgence of enthusiasm and purpose and has reformed as a branch in 2016.
Wentworth Branch, the fourth in NSW and eighth in Australia, was formed on 23rd September, 1971. The first meeting was held at Windamingle Station, the home of Bert and Pam Watson, with 12 families in attendance. The following office bearers were elected: President - Norm Scadding; Secretary/Treasurer - Helen Withers, Publicity Officer - Meredyth Cunningham. The Wentworth branch, representing isolated families from south of Broken Hill to Rufus River, Pooncarie, Menindee and Wentworth/Mildura areas in the far south west corner of NSW had an initial membership of 70 members. This number reduced as branches were formed at Broken Hill, Menindee and Balranald.

Wentworth branch convened the 1987 ICPA State Conference during which they awarded Helen Withers with branch Life Membership. In 1995 at the Port Macquarie State Conference, Helen was made a NSW Life Member of ICPA after serving as State Secretary from 1978 until 1985, and President from 1985 until 1989. In 1996 she was appointed as a Member of the Order of Australia (AM) for her work on behalf of rural and isolated families.

Marg Healy was elected to NSW Council in 1985, retiring in 1987. She was also actively involved in the VISE scheme since the inception in 1990.

An upsurge in interest late in 2002, and the willingness of families to keep the branch going, has meant that Wentworth and its proud history will continue to fight for the education of rural and isolated children. 
Fast forward to 2021 and the branch currently has 27 members.
Branch Life Members
Mrs Cherry Cullinan
Mrs Robyn Ingram
Mrs Helen Withers