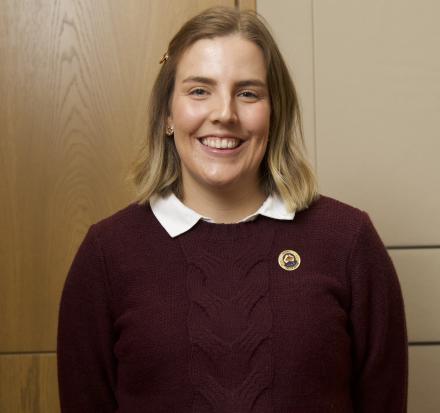 Federal position:
Pedals Editor
Branch:
Background:
Hannah currently lives in Brisbane, Queensland, where she is a secondary school teacher and the Student Wellbeing Coordinator (Boarding). 
While she was born and raised on the Gold Coast, making her a city kid by geographic location, she's very much a country kid at heart. Her parents grew up on cattle properties and her extended family still live on the land meaning childhood family holidays were frequently spent 'out west'. Post school Hannah studied a Bachelor of International Relations, followed by a Graduate Diploma of Learning and Teaching. 
Her first involvement with ICPA was attending ICPA's Mount Isa Branch of the Air Sports for Bush Kids week in 2017 on behalf of her employer at the time. She spent the week coaching students from Mount Isa School of the Air in a number of team sports and getting a glimpse at what life was like for geographically isolated children. Hannah returned to South-East Queensland for her graduate teaching year in 2018 but life's serendipity came into play and she spent 2019 working as a Governess for a family she met while at Sports for Bush Kids. This experience made her fall in love with rural Australia and also recognise the inequitable education for rural and remote children. 
She is extremely passionate about bridging the rural-urban education divide and has recently completed her Masters of Education thesis specialising in Boarding School transitions for rural students moving to a metropolitan boarding school. 
Hannah is a member of the Lone Members Branch of ICPA Queensland and being Pedals Editor will be her first ICPA position.