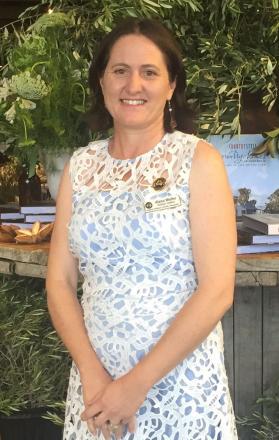 Federal position:
Branch:
Portfolios:
Background:
Alana is a member of the Clermont Branch in Central Queensland. She is currently the correspondence Secretary of the Branch after having been the President and the Correspondence Secretary previously also.
Alana, with her husband Scott, own and manage a cattle station 'Star of Hope' Station, west of Clermont in Central Queensland. They have three daughters – one at university, one attending boarding school and one in primary school via distance education. Over the last 13 years, she has been home tutor for all three girls as they completed primary school via distance education.
Alana has had a keen interest in rural education since her own school days, growing up on her family's cattle station outside of a small mining town. Once completing all of her schooling there, she completed a Bachelor of Education (Secondary English and Geography) with the intent to teach rural. Alana met her now husband in a roundabout way as a result of completing a prac-teaching placement in Clermont. After getting married, Alana continued contract and supply teaching in Clermont and Capella until 2010 when her eldest daughter started distance education and she became the home tutor - meaning that her teaching continued and 13 years later is down to one child in the schoolroom.
Alana joined Federal Council knowing that ICPA and all it stands for precisely reflects her passion for rural education and the importance of pursuing equality and accessibility for isolated children. 
As President Alana sits on all ICPA Federal Portfolios.