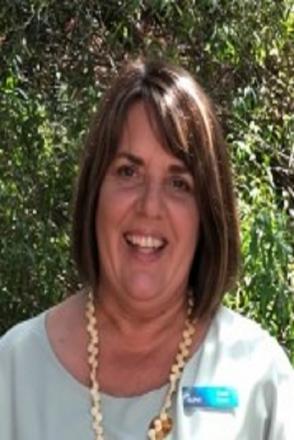 State position:
Branch position:
Branch:
Portfolios:
Mentor for:
Background:
Kym lives 500km south of Perth near the small town of Bremer Bay on the south coast with her husband Chris and two children.  They manage the family farming operation and also run an agricultural retail business in the nearby town of Jerramungup.
Their two children are presently attending University and boarding school.  Kym works part-time in the family retail business and is involved with a number of community groups. In her spare time she tries to read each months bookclub book, though thank goodness for audiobooks, it makes the long drive to see the children more interesting. 
Kym is a member of the Lakes District branch and formerly held the position of branch Treasurer.  She joined WA State Council in March 2018 after attending her first state conference.