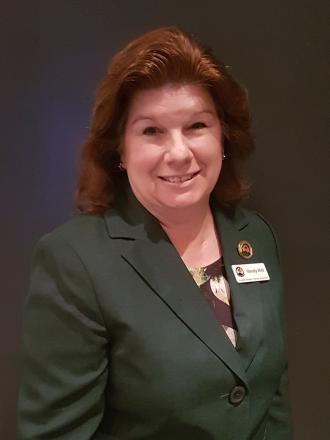 Federal position:
Branch:
Portfolios:
Background:
Wendy and her husband Lloyd, live on their family owned and run cattle property "Thorntonia Station", approximately 110 kms north-east of Camooweal near the Queensland/Northern Territory border.
Their two sons began their schooling with distance education through Mount Isa School of the Air with Wendy as their home tutor. The boys then went on to boarding school and are now studying at university.
While her children were learning via distance education, Wendy was involved in Schools of Distance Education Alliance (SODEA), The Materials Development Forum (MDF) and the Strategic Planning Team (SPT) in Qld.
Wendy has been involved with ICPA since her sons were a very young age and she looked forward to the day that her children would finally start formal schooling so that the family would receive a School of the Air radio, which enabled her to finally join in the Mount Isa Branch of the Air ICPA meetings. Wendy was the President and Secretary of the branch for several terms and was on the Sports for Bush Kids Committee, helping run the sports week for rural and remote students which the branch organizes each year.
Wendy became a Queensland State Councillor in 2010 and she held the position as one of the Qld State Council Vice Presidents for four years. Wendy joined Federal Council in 2015 and was elected as the Federal President at the 2015 Federal Conference in Brisbane.