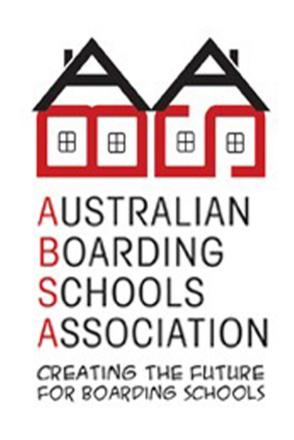 Awards:
Certificate of Appreciation
Background:
ICPA Awards
2 August, 2018                                    Presented with ICPA (Aust) Certificate of Appreciation
It gives Federal Council great pleasure to awarding the Australian Boarding Schools Association (ABSA) an ICPA (Aust) Certificate of Appreciation.
This award is in appreciation of the long-standing and on-going support shown to ICPA Australia.  ABSA, through representation of Boarding Schools nationally, continues to build relationships and supports ICPA members in sharing information and raising the awareness of the challenges many rural and remote children experience when leaving home; a home which can be countless hours away.
ABSA are nearly always represented by Richard Stokes and Tom Dunsmore, at all State conferences as well as the Federal Conference, contributing to debate and conversations both on and off the floor.  ICPA Federal Council have worked with ABSA on a number of projects to promote high standards in accommodation and staff training, including the writing of the Australian Boarding School Standards.
In 2017 ICPA (Aust) introduced the new corporate membership category for national organisations. ABSA was the first organisation to join as a corporate member.
ABSA has supported ICPA through their sponsorship of the pre-conference event at all of our conferences, both state and federal this year.
ICPA (Aust) would like to express our appreciation for the tremendous support ABSA provides our ICPA families and councils by presenting them with this Certificate of Appreciation.