Federal Allowances 2022 for Rural and Remote Students
The Federal Allowances 2022 for Rural and Remote Students is an all in one document for students wishing to access financial assistance from boarding right through to tertiary.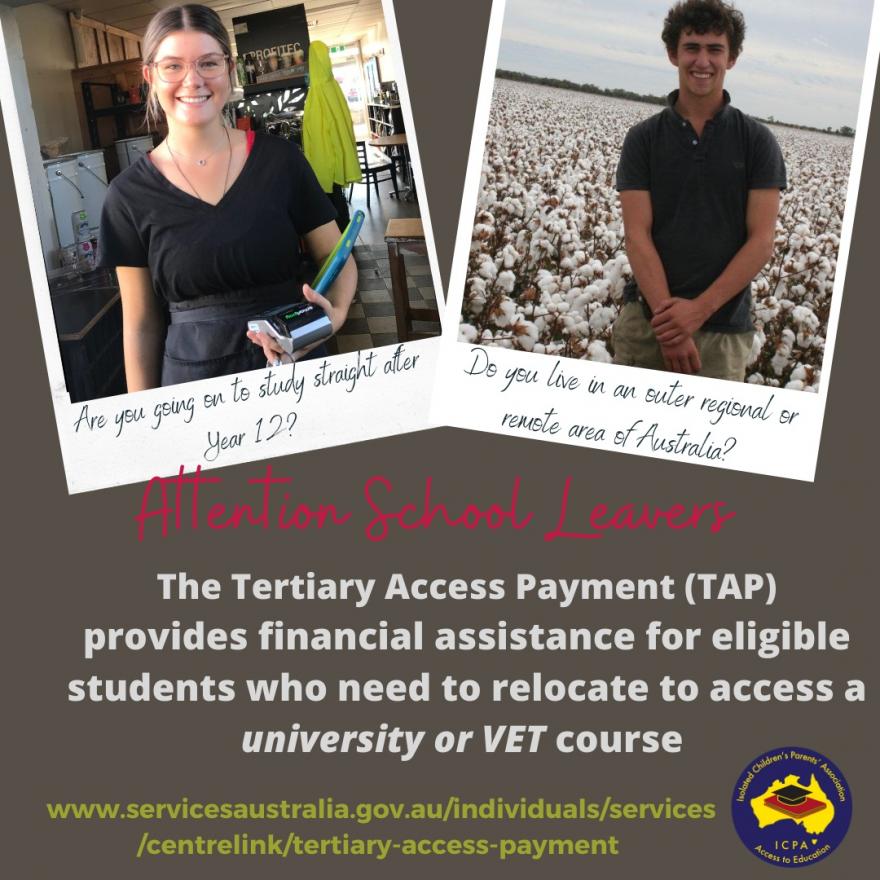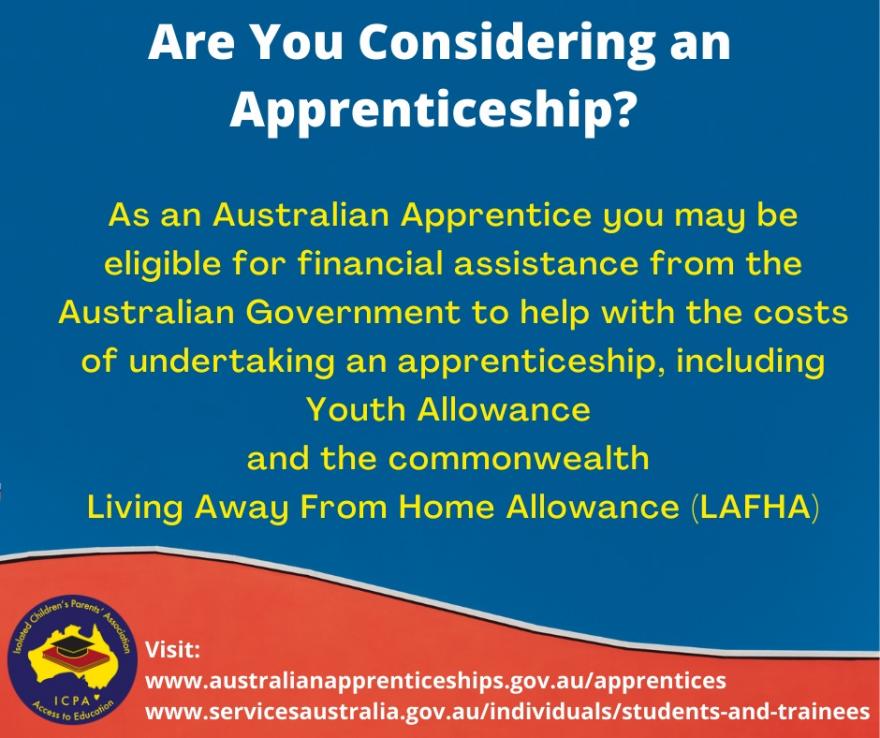 Federal Training Financial

Assistance
As an Australian Apprentice or VET student you may be eligible for government assistance to help with the costs of undertaking your chosen pathway, including Youth Allowance and the commonwealth Living Away from Home Allowance (LAFHA).
For more information on Youth Allowance visit: Services Australia
A Youth Allowance Overview – This helpful Information document has also been prepared by ICPA Aust to help members navigate the Youth Allowance website. CLICK HERE
For information on LAFHA and Trade Support Loans visit Australian Apprenticeships
Study Assist
Information for students about government assistance for financing study including links to study options, subsidised fees and government loans (HELP and VET Student Loans), loan repayments, scholarships and additional student income support options.