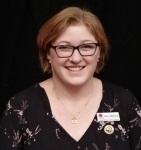 Background:
Kerry was raised in a rural community on Kangaroo Island and has spent most of her adult life on outback stations, first in Far Western NSW, and then in the North East of SA.  
She now lives in Adelaide with her two teenage children, who are completing High School and Tertiary Education.
With a background in teaching, Kerry is keen to advocate for isolated families to access quality teaching and support.  She has a particular interest in supporting students with learning difficulties and specific education needs.
Kerry was elected to State Council in 2013.