Published:
Wednesday, 6 April 2022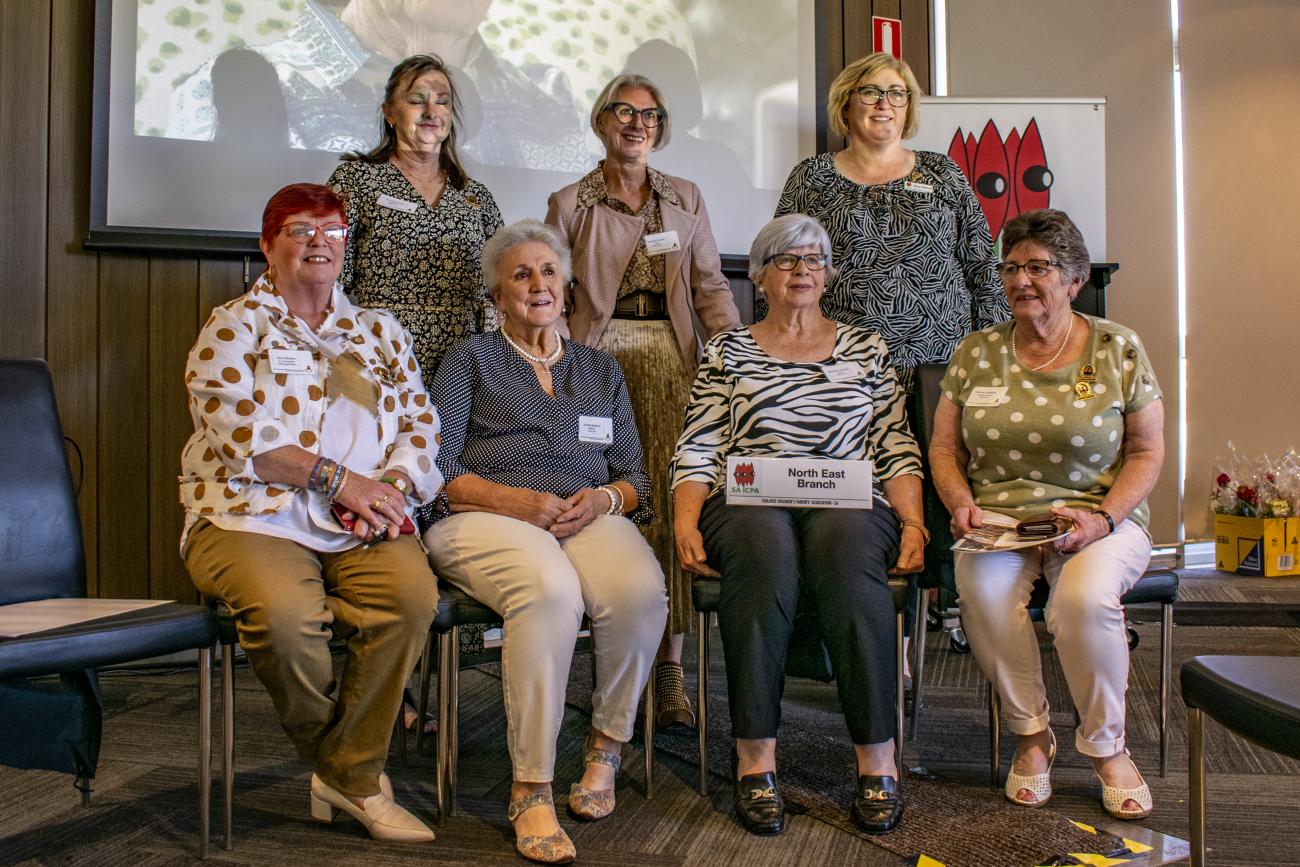 2022 ICPA CONFERENCE ROUND UP
Our 50th ICPA SA State Conference has been and gone- and what a great event it was.
It was lovely to see some former members of ICPA return and give us an insight into how they lived their ICPA life in years gone by.
The conference was held in Port Augusta at the Central Oval Complex.
Everyone enjoyed listening to the Opening Speaker, Port Augusta Branch Life member Mrs Colleen Manning. Colleen and her husband Paul and their family lived at Mahanewo Station, where Colleen also grew up. Colleen completed her primary schooling on School of the Air, her children were on School of the Air and Colleen – a teacher- taught at School of the Air as well.  We heard of many great times her family all enjoyed while completing their education.
The inspirational Guest Speaker was social entrepreneur Sarah Prime. Sarah, who resides on the West Coast, is the founder of Champions Academy and spoke about empowering people to recognise their full potential.
Mrs Jane Gloster chaired an entertaining panel of senior ICPA members who reminisced about their times on ICPA.
Ian Morris spoke about the Port Augusta branch's initiative of bee keeping, hopefully it is something that other branches will also be able to achieve.
22 motions were presented and debated. They were about our concerns with NAPLAN testing, our support for Federal Council in their quest for a Distance Education Teaching Allowance, the adoption of a National Code for Boarding Schools in relation to the COVID environment, the extension of the AIC allowance for Kindergarten children studying via distance education, a student fares for those have to travel by plane, the necessity to have decent roads in remote areas for travel, and the possibility of SOTA and RICE having their own "stand alone" site in Port Augusta.
The AGM was held after Afternoon Tea and the following positions were filled.
President:  Belinda Hatcher
Vice President: Lisa Slade
Immediate Past President: Jill Greenfield
Secretary: Hollie Williams
Treasurer: Michelle Hilder
Publicity Officer: Helen Williams
Lone Member Officer: Jodie Keogh
Delegates Di Thomas (Eyre) Linda Haydon (Flinders Ranges)  Helen Williams, Louise Kohler (Marla Oodnadatta), Ellen Litchfield(Marree Air) Penny Rasheed (North East) Candice Brown, Pamela Cuffe ( North West), Katrina Morris, Amanda Michael (Port Augusta), Jodie Keogh (Lone Members)
Socially we enjoyed a Meet and Greet at the Augusta Hotel in Port Augusta on the Thursday night, and then everyone jumped on a bus which conveyed us to Tickle Belly Hill in the Pichi Richi Pass on the Friday night. Jasmine Kimber entertained us while we enjoyed our meal, and outgoing President Jill Greenfield and former members cut the 50th birthday cake.
Our thanks to the Port Augusta branch for organising and hosting the conference. Everyone enjoyed the experience, and we all left motivated to achieve more in our quest for equity of education for our rural and remote students.