Published:
Monday, 4 April 2022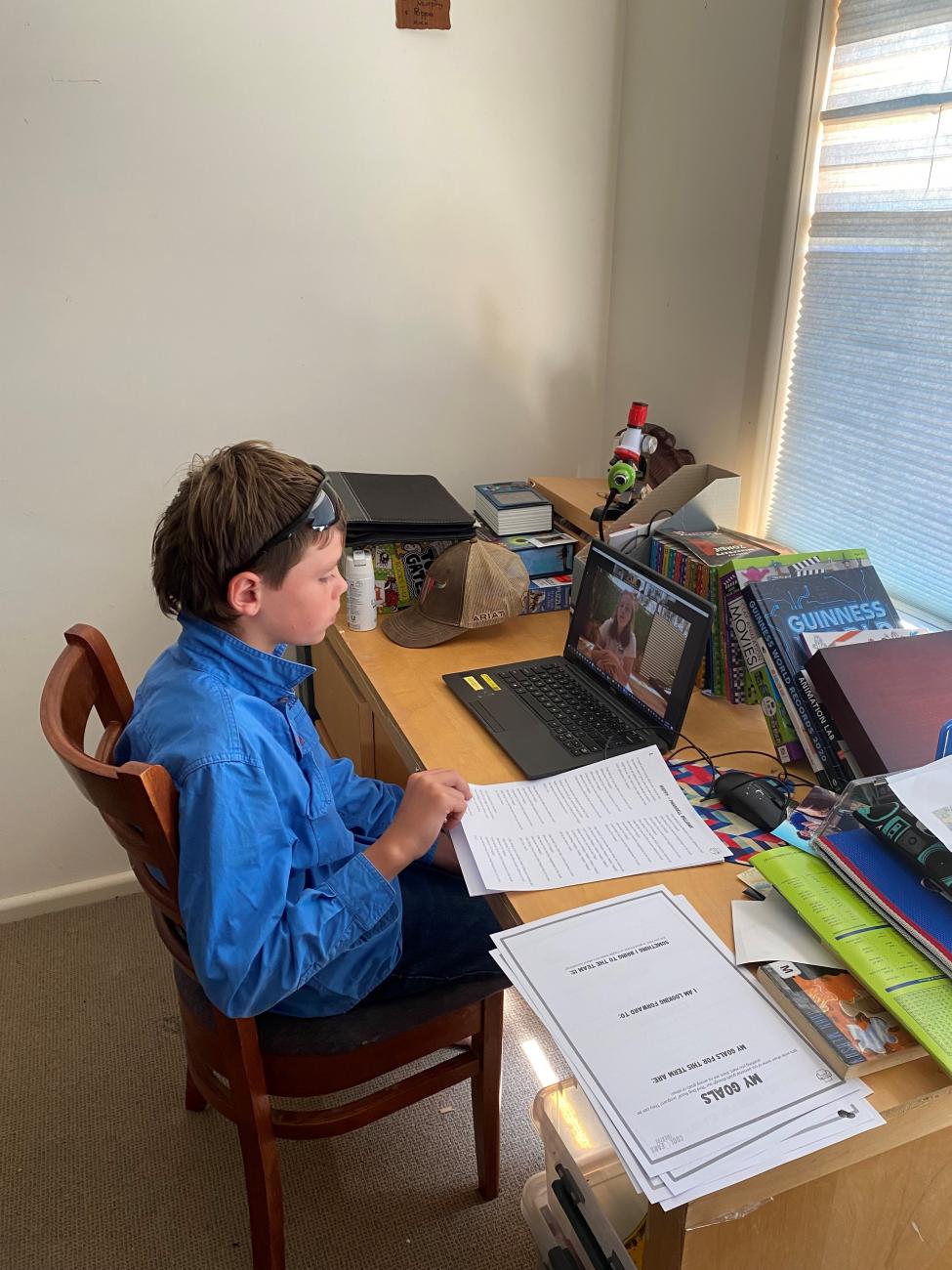 Jacob Keogh, age 11 from Durham Downs Station was a lucky recipient for an Indulkaninna Foundation Bursary 2021.
Jacob has a love of film making and when we saw the opportunity of theatre company, Cool Beans Theatre offering rural and remote student classes he jumped at the opportunity.  The 'Red Dog Rural Program' at Cool Beans Theatre was developed so that everyone deserves the opportunity to learn about the arts no matter where you live.
Cool Beans Theatre is Adelaide's newest youth theatre which is inclusive, non-competitive and a fun space for young people to explore the Arts.  These value's immediately stood out to us as that is exactly the environment Jacob has grown used to through attending Port Augusta School of the Air.  Billie-Rose who is the founder and artistic director of the theatre has an amazing and really fantastic way of interacting with her students!
Jacob enrolled in the Sing + Act classes which are held every Saturday over zoom with his peers around rural and remote SA & NSW.  The first class was on Saturday and after starting out a little shy soon really enjoyed his lesson.  He is looking forward to learning a few acting techniques to show his brothers who star in the films he currently makes!
Jacob's parents would really like to thank the Indulkaninna Foundation for the opportunity to attend these lessons and being able to explore his creative side in Term 1.