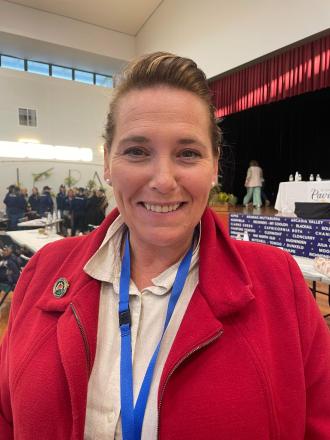 State position:
Branch:
Portfolios:
Mentor for:
Background:
Tammy and her husband Rob manage and live on a large cattle station 120kms NW of Richmond. The station is a very busy place and both are very active in their roles there. They love where they live and what they do and feel very fortunate to have been able to raise their children in this lifestyle.
Tammy and Rob have 3 ridiculously glorious daughters Grace, Meg and Layla. Grace is in the workforce on a station in the gulf and Meg and Layla are at boarding school in Years 10 and 12 at ASSG in Charters Towers. All of the girls have been primary educated through Distance Education as well as having spent time in a small school.
Tammy has been involved with ICPA for a number of years and is currently the President for the Richmond Branch. 2022 saw Tammy attend her 4th State Conference in Blackall where she joined State Council. Tammy is very excited to be a part of such an amazing team who volunteer their time and passion to ensure that equitable education and opportunities exist for rural and remote children.