Published:
Wednesday, 30 June 2021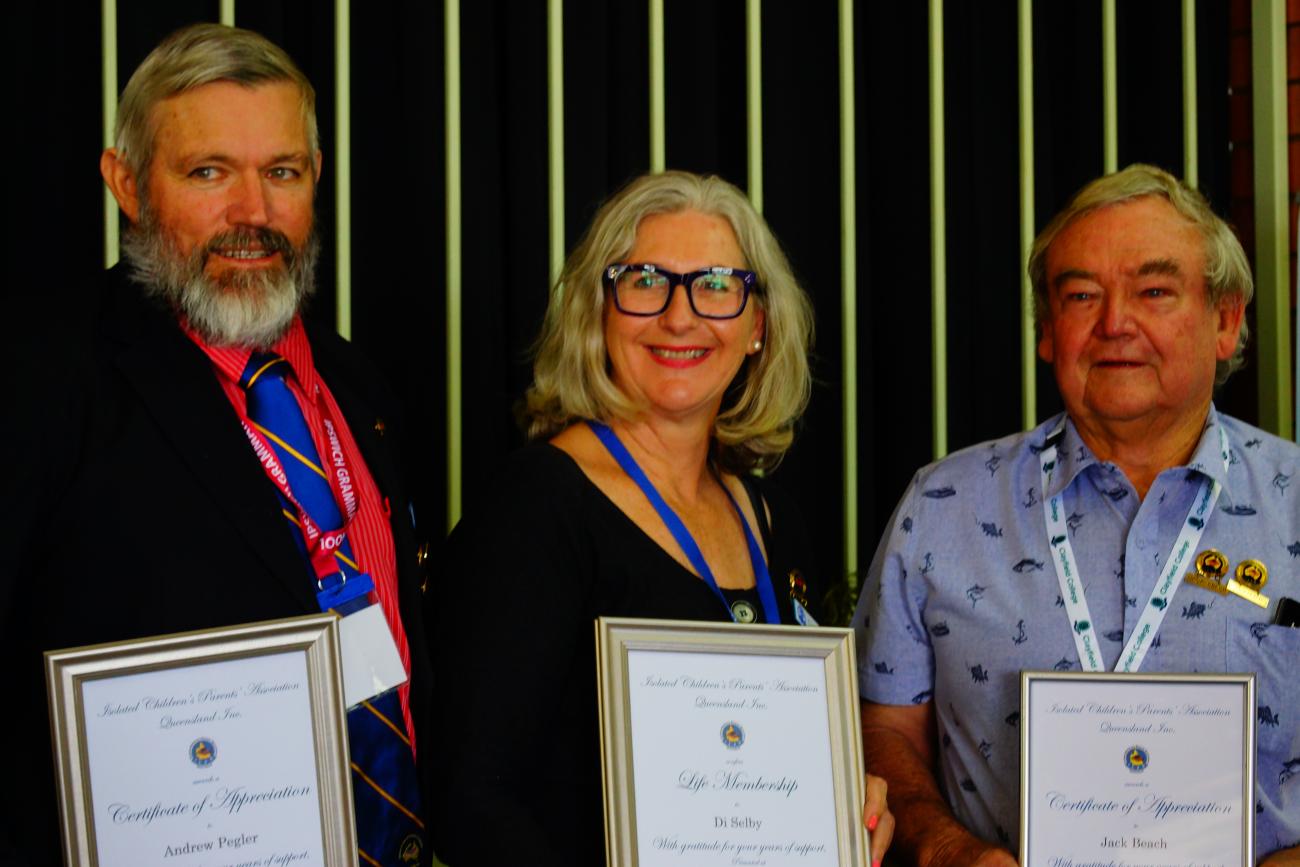 Cunnamulla was the proud host of the 50th annual State Conference of ICPA Qld in June 2021.  During Conference, several special awards were presented to various members of the organisation at different levels.  
Mrs Di Selby was presented with a Life Membership of ICPA Qld in recognition of her ongoing commitment to the organisation as well as her services as a previous State Secretary and Vice-President.  
Mr Andrew Pegler, a former State President, was awarded with a Certificate of Appreciation in recognition of his commitment to ICPA Qld over many years.  Mr Jack Beach was also presented with a Certificate of Appreciation, recognising the integral role that he played during his 13 years serving on State Council. 
Cunnamulla Branch also took the opportunity to present long-time Branch member, Mrs Trish McKenzie, with a Branch Life Membership.  
Congratulations to all these amazingly deserving recipients!