Published:
Saturday, 8 January 2022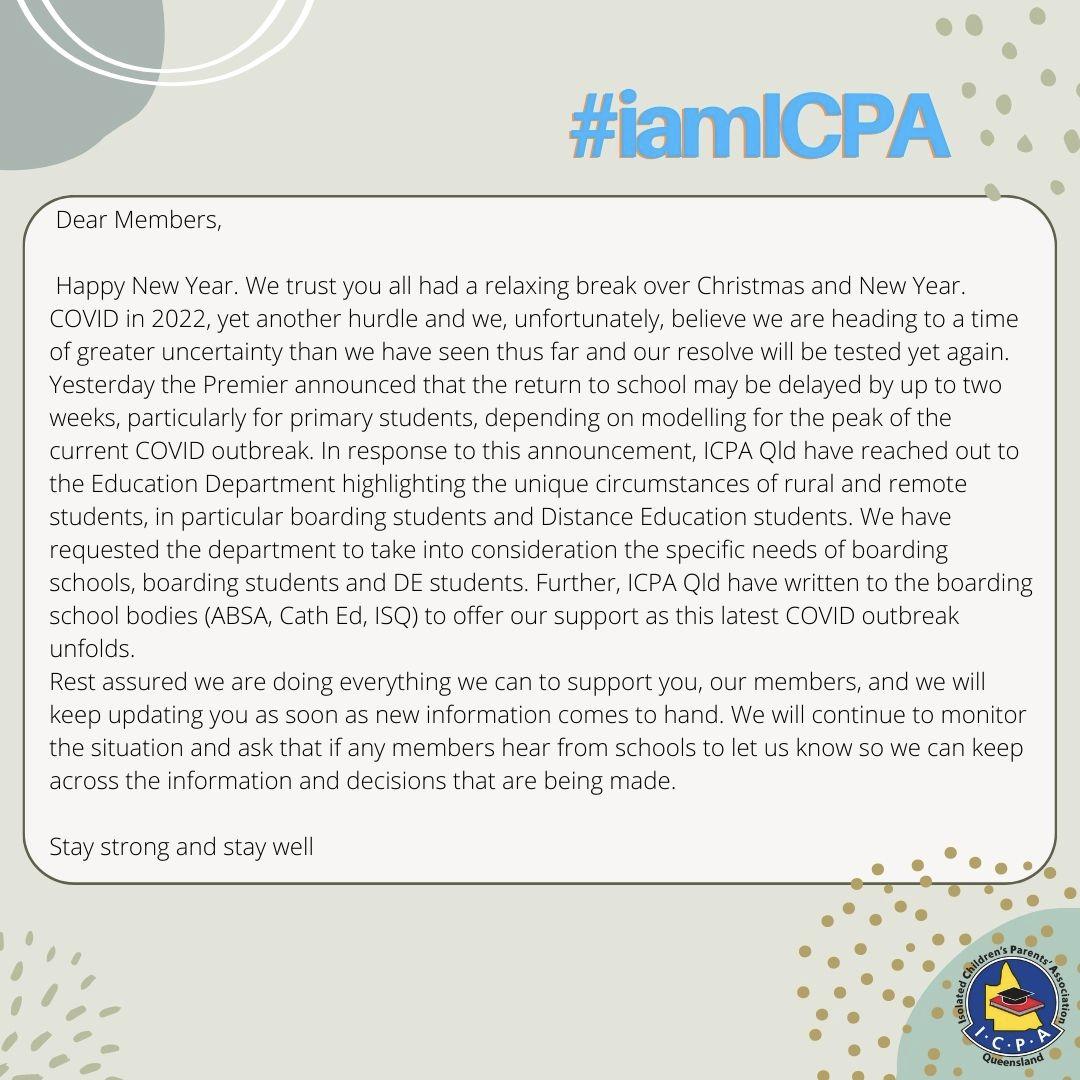 Dear Members,
Happy New Year. We trust you all had a relaxing break over Christmas and New Year.  COVID in 2022, yet another hurdle and we, unfortunately, believe we are heading to a time of greater uncertainty than we have seen thus far and our resolve will be tested yet again.
Yesterday the Premier announced that the return to school may be delayed by up to two weeks, particularly for primary students, depending on modelling for the peak of the current COVID outbreak.  In response to this announcement,  ICPA Qld have reached out to the Education Department highlighting the unique circumstances of rural and remote students, in particular boarding students and Distance Education students. We have requested the department to take into consideration the specific needs of boarding schools, boarding students and DE students.  Further, ICPA Qld have written to the boarding school bodies (ABSA, Cath Ed, ISQ) to offer our support as this latest COVID outbreak unfolds.
Rest assured we are doing everything we can to support you, our members, and we will keep updating you as soon as new information comes to hand.  We will continue to monitor the situation and ask that if any members hear from schools to let us know so we can keep across the information and decisions that are being made.  
Stay strong and stay well