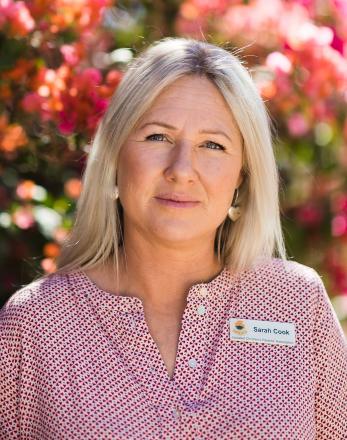 State position:
Branch:
Portfolios:
Background:
Sarah Cook lives and works on a beef cattle station 140km north of Alice Springs, Northern Territory.
Sarah's family has had ties with ICPA since the 1980's, when ICPA branches were first formed in the Norther Territory and during this time Sarah completed her primary school education through School of the Air and then went on to boarding school.
Besides a career in the insurance industry which included living in inner city Melbourne, and various other roles with government and private sector, Sarah has lived and worked in remote Western Australia (the Kimberley), Queensland and the Northern Territory.
Sarah is State President of ICPA NT; she sits on two Ministerial appointed boards for the pastoral industry and on the executive for three not-for-profit associations.
Besides her work co-managing a cattle business with a strong focus on R&D, Sarah is actively engaged in the mechanisms of policy, community and industry development.
Sarah is familiar with the challenges of living in geographically isolated communities and is passionate about being a strong advocate for improving education and our future in the bush.