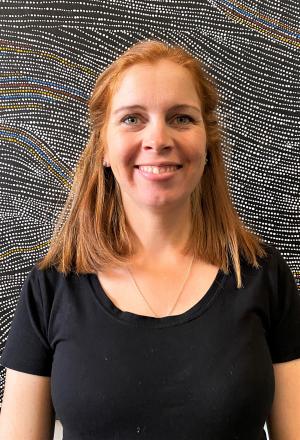 State position:
Branch:
Portfolios:
Background:
Juliane aka Jule (pronounced "Ula") was born and raised in the countryside of north-eastern Germany. After university she started travelling which eventually brought her to the shores of Australia in 2014.
Half a year into her time in Australia Jule came to the Northern Territory to do work in the primary sector for her second WHV year. She found work on a cattle station west of Katherine, where she met her partner, and it was like a jump into ice cold water. It was vastly different to anything she knew, including barely understanding the "Aussie Outback Slang", which made things difficult at the start. However at the same time, she loved it – the people, the work, the isolation.
In 2019 Jule's son was born, and she got her first taste of the stay at home (first time) mum in a remote area experience. It was mentally and physically draining not having family members close by for support. It was also eye opening how easy people living in town could access playgroups, doctors appointments, specialists – you name it, but how difficult and time consuming it was for those in her situation.
Friends introduced Jule to KICS (Katherine Isolated Children Service) and it was a great opportunity for her and her son to get out and socialise with mothers and their children from other stations in the area.
In 2020 Jule and her family moved to the Red Centre, to Ambalindum Station near Alice Springs, for a new job her partner took on. Jule was devastated to find out that there is no such service as KICS in Central Australia.
With her son now 2yo and another one on the way, Jule began to understand the struggles of remote/rural living families face when trying to give their children the best possible start (and further down the track) in education, medical support, socializing with other children their age – the list goes on.
Jule joined ICPA NT as she wanted to make a difference for her children and others, now and in the future. So that the struggle is less and all families in geographically isolated locations may have easier access to education and government support.