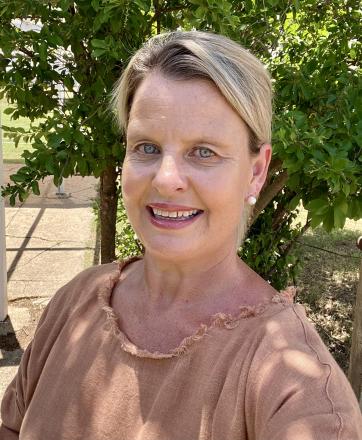 State position:
Branch position:
Publicity Officer
Secretary
Branch:
Mentor for:
Background:
Kate & her husband Craig, live in the North West of the State on a mixed farming property, a short distance from the town of Gravesend, 60km east of Moree. 
Kate has been a member of ICPA (Bullarah Branch ) since her children were quite young and has now taken on the roles of Branch Secretary and Publicity Officer of the Moree Branch since its merger with Bullarah a few years ago. 
Kate & Craig have four children aged between 14 & 5 - Eliza, Hunter, Alexandra & Harriet. Eliza attends our local high school - 60km each day via bus,  Hunter is in Brisbane attending boarding school whilst Alexandra and Harriet attend our local small school (22 students), Gravesend Public School. 
In recent years Kate has experienced Distance Education through Dubbo DEC, Mobile Preschool - services that travel from Moree & Warialda together with Boarding Schools and Small Schools. 
Kate is very community minded and passionate about providing educational opportunities to ALL rural and remote children, so they can receive equitable access to education, regardless of where they're located, together with educating and informing families of ICPA's importance and how their advocacy has helped so many rural and remote families over the past 50 years.