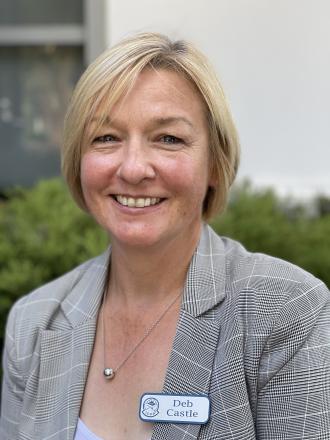 State position:
Branch:
Mentor for:
Background:
Deb Castle
Deb grew up on the family farm in Rankins Springs where she attended primary school then boarded in Hay at the hostel until Year 10 and finished Year 11 in Griffith.
Deb and her husband Jayson lived in Griffith and had their 4 children, then moved out to Deb's family farm 'Knockalong' in 2011. The older children boarded privately and attended high school in Griffith, the two younger children went to Yanco Agriculture High School.
Deb and Jayson manage the family farm, which is an organic mixed farming. Wheat, barley, oats, and sheep.
Deb started with ICPA Rankins Springs in 2012 becoming president of the Branch in 2014.
Deb has held positions on the Rankins Springs Public School P and C, Rankins Springs Hall Committee, Rankins Springs School Council, Yanco Ag High School P and C and Rankins Springs ICPA Committees.
Deb is passionate about her children and supporting them to be the best person they can be. Emma is 25, Robert 23, Ellie 20 and Megan 18.
Deb has a passion for supporting children with disabilities and brings with her a wealth of knowledge and experience, knowing firsthand the importance of fighting to access services and support for these children. Emma is profoundly deaf and has two Cochlear Implants and has had many struggles with her schooling and work life.
With the help of her mother, Jenny Caughey who helped start the Rankins Springs branch of ICPA many years ago and served on State Council, Deb gained confidence dealing with government bodies to help gain access to services to help her daughter with her disability and Education.