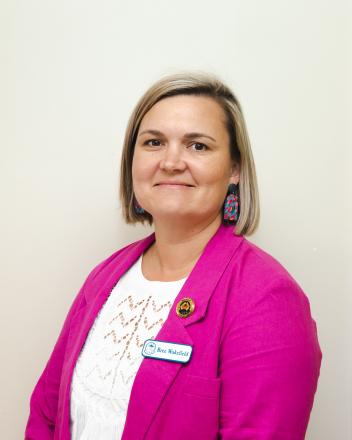 State position:
Branch position:
Branch:
Portfolios:
Background:
I grew up on a sheep property in Western NSW, Top Hut Station, next to Mungo National Park and near the small town of Pooncarie.
I completed School of the Air Broken Hill, boarded at Seymour College in Adelaide and studied nursing at the University of South Australia.
I now live at Banoon Station, part of my family's business and only half an hour from where I grew up. My husband, Ryan, and I run a sheep and wheat property, Banoon Station, along with our 3 children.
Our eldest, Angus, boards at Prince Alfred College in Adelaide and my two youngest, Harry and Alice, attend School of the AirBroken Hill, just as I did as a child.
On moving to our property 11 years ago, I left my nursing career behind and although I am kept busy with being a mum, wife and station life, I enjoy being involved in our school and local communities.  I am also the event coordinator of a biannual indigenous school conference for primary and secondary school students from all over NSW and Victoria.  Through this, I have worked for the Mungo Youth Project organisation and the Indigenous Youth Leadership program through MADEC Australia.
I am an active member of the Wentworth branch of ICPA-NSW and currently holds the publicity officer position.
Through my own children's distance education and boarding journeys, and my work with rural and remote schools, I have developed a deep passion for education in these areas and fighting for equity in education.  I believe isolated children should not be disadvantaged because of their geographical location and hope to continue the hard work of ICPA and help raise awareness through my position on ICPA-NSW state council, with my fellow dedicated and passionate councillors.